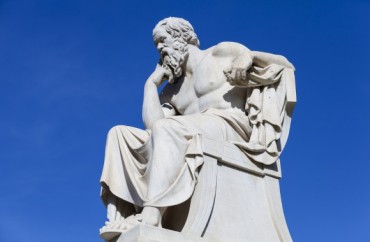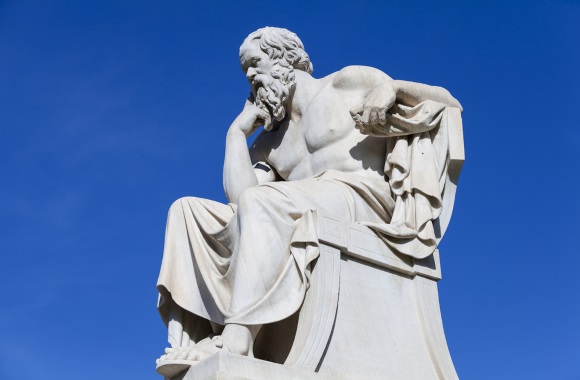 A petition asking Stanford University students to put to a campuswide vote the question of whether the study of Western Civilization should be required to earn a diploma has passed muster, its backers report.
The petition late Wednesday passed the 350-signature threshold necessary for consideration as a campuswide ballot measure just under deadline, reports the conservative-leaning Stanford Review, whose editorial board authored the petition.
"The Stanford Review's petition to reinstate a two-quarter Western Civilization requirement for undergraduates has now received over 370 signatures, qualifying it for the spring ASSU elections ballot in April," the Review reports.
The petition will be voted on by all Stanford undergraduates. If approved, the new Western Civilization requirement would still need approval from the faculty senate.
RELATED: Stanford erupts in controversy after student petition calls for mandatory Western Civ classes
Although the Associated Students of Stanford University Senate is likely to debate the measure, and campus townhall meetings to weigh the proposal are in the offing, discussions within senior faculty over the idea have already begun, Harry Elliott, editor-in-chief of the Stanford Review and the petition's primary author, told The College Fix.
"Stanford's faculty have begun convening a number of meetings on new humanities initiatives focused around civilizational requirements," Elliott said, adding he is "confident there will be at least some positive progress for the Western canon and humanities at Stanford in general" even if his particular measure fails.
The ballot initiative process induced a heated debate on campus. The next few weeks will likely be no exception.
Elliott described some of the insults that have been leveled at him and peers who support the effort: "'dusty' to 'racist' to 'b**ch' to 'pendejos' to 'disgusting… supporters of 'racism', 'elitism', 'classism' and 'hatred'… Commenters on Facebook … have asked if we will 'be reading Mein Kampf.'"
Elliott told The Fix there have been some supportive comments and feedback, but Stanford Review's Facebook page shows overwhelming disdain apart from "Likes." Comments suggest the petition's opponents are more vocal than its supporters.
"I do not know whether the measure will be approved," Elliott said, "but I am sure campus is going to be invigorated by debate over the issue in the coming month."
As it stands, Stanford students are only required to take a one-quarter "Thinking Matters" humanities class that is so broad in scope it can be met with courses such as "Breaking Codes, Finding Patterns" and "Food Talks: The Language of Food," according to the manifesto, titled "The Case for a Western Civilization Requirement at Stanford."
RELATED: Stanford Axes 'Moral Foundations of Capitalism' Class
Like The College Fix on Facebook / Follow us on Twitter
IMAGE: Shutterstock