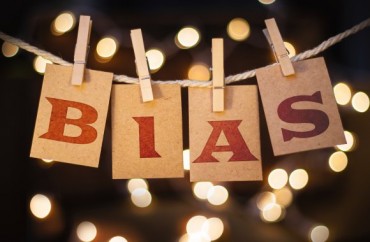 Though the University of Northern Colorado recently said it plans to "revisit" how it uses its Bias Response Team, following criticism that it investigated professors for promoting debate in class, a state lawmaker says he wants a much broader review.
Sen. John Cooke, a member of the Judiciary Committee and UNC graduate, told President Kay Norton Wednesday that several possible uses of taxpayer money at the school violate the rights of students and faculty, and may be illegal.
He said the Bias Response Team, an "inclusive language" poster campaign and "your willingness to censor free speech" are unacceptable for a public university:
It appears UNC leadership has decided that so-called "tolerance and diversity" is justification for intolerance and intimidation.
MORE: Prof investigated for playing 'devil's advocate' in class
The Bias Response Team is treating students "like infants" who need officials "to parachute in to the rescue" following anonymous complaints, and it's undermining the tenure that protects how faculty teach their courses, Cooke said.
Cooke Questions UNC's Support 4 Free Speech: https://t.co/IeoBLz1iZE #copolitics #coleg @JohnCooke4SD13 @TheFIREorg pic.twitter.com/Y5m8WOiwJ3

— Colorado Senate GOP (@ColoSenGOP) June 30, 2016
The lawmaker was incensed by a Heat Street report on the #languagematters posters hung around campus last year that told students not to use phrases such as "all lives matter," "crazy," "did you lose weight?" and "poor."
He called it "unconscionable" that Norton referred to the "defacing" of those posters – with the statements "Free Speech Matters" and "All Lives Matter" – as hate speech:
Your own program proves that UNC isn't interested in inclusive language or conversation. It will tolerate only language UNC leadership and the "Bias Response Team" don't find offensive.
MORE: U. of Oregon insists its bias team is not 'thought police'
Cooke asked for a financial accounting of the inclusive posters as well as for the "total cost" of three officials who were recently hired or promoted for diversity-related positions:
What is the end game? Does UNC strive for cultural hegemony, where everyone thinks and speaks exactly as the "Bias Response Team" dictates so no one is ever offended? Because if that is the case, I'd say your goal is horribly misguided.
Cooke hinted that the Judiciary Committee will take up the issue of how UNC can regulate speech as a publicly funded institution, and promised to send news reports on UNC and Norton's own emails to his colleagues.
The letter was published by Complete Colorado, a project of the Independence Institute, whose executive vice president is married to Cooke.
Read the letter, as well as prior reporting by The Greeley Tribune and Heat Street.
MORE: Bias team investigates newspaper for too little transgender coverage
Like The College Fix on Facebook / Follow us on Twitter
IMAGE: Shutterstock