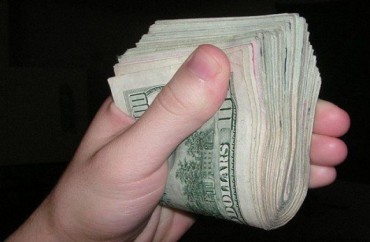 A pair of legislators in Washington State have sponsored bills which would defund the embattled Evergreen State College and turn it into a private entity.
State Representative Matt Manweller's House Bill 2221 and State Senator Phil Fortunato's Senate Bill 5946, both "would phase out state funding for The Evergreen State College and ultimately sell the institution."
According to MYNorthwest, Manweller told a local radio station "At the end of the day, we the Legislature and the people have to speak up and say, 'We are not going to contribute our taxpayer dollars to a college that wants to re-institute a Jim Crow approach to education and segregation.'"
Manweller said he wants to take funds set aside for Evergreen and "give it to the UW engineering program, STEM programs, math, science."
"Let's go compete on the global market again with the Chinese, the Japanese, the Indians and bring America back to technological prominence," he said. "Let's spend the money on a credible degree rather than a social justice, victimization, woe-is-me, I want reparations, pseudo-science they are teaching at Evergreen."
"When you cross the line and start attacking a Jewish professor when you cross the line and you start telling white people or anybody based on their skin color that they can't come to school, that violates our anti-discrimination laws," he said. …

"My heart goes out to the non-crazy students, but there has to be change at the top," Manweller said, noting that he is not attacking the school because it is a more liberal school.

"These guys are out of control," he said. "They are openly advocating for racism and bigotry. It's not appropriate to be spending taxpayer money on that. If they want to be a private institution and pursue their bizarre, bigoted ideology, that's their prerogative. But taxpayers shouldn't have to fund it."

Whether the bill passes or not won't be a concern for Manweller in the end. It's just a first step. If it doesn't pass, he has other plans.

"We can also go after their budget … I'm going to go after their budget," he said.
According to the Auburn Reporter, Senator Fortunato said "What I see is an institution dedicated to indoctrinating kids into being perpetual victims. We saw videos of students disrupting classrooms, bullying administration, blocking police and intimidating those around them, and the response from the college president was to thank them for it. It is unbelievable.
"When this bill passes, they can still feed each other all the Marxist nonsense they want, they just won't be able to do it with money from my constituents unless my constituents choose to donate to it – which I doubt."
Fortunato added that since the radical Evergreen activists consider the college such a "horrible, oppressive place," then "let's stop putting public money in it."
Read the full MYNorthwest and Auburn Reporter pieces.
MORE: Ariz. lawmaker's bill to defund social justice courses denied hearing, killing legislation
MORE: Scholar: It's time to defund colleges that suppress free speech
Like The College Fix on Facebook / Follow us on Twitter