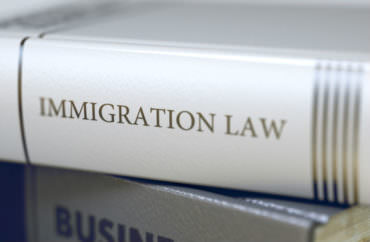 'Dreamers' not eligible for in-state rate, court holds
The top court in Arizona this week ruled that illegal immigrant students are ineligible for in-state tuition, upholding a lower court's ruling and dealing a blow to immigrant activists there.
The Arizona Supreme Court agreed with the Court of Appeals' ruling that held "existing federal and state laws don't allow the Maricopa Community Colleges to grant in-state tuition rates for DACA recipients," AZCentral reports.
The ruling effects the over 2,000 undocumented immigrants who attend state and community colleges in Arizona and pay in-state tuition while doing so. "[I]n-state students at Arizona State University will pay $9,834 for tuition next school year, while non-resident students pay $27,618," AZCentral reports. "Residents pay $86 per credit hour at the Maricopa Community Colleges, compared with $241 for non-residents."
"Dreamers," however, may be able to take advantage of a rule passed by the Arizona Board of Regents in 2015, the report says; that rule authorizes "a lower tuition rate in 2015 meant for non-residents who are Arizona high school graduates."
The ruling comes at a time when colleges and universities around the country offer preferential treatment to undocumented students. Illegal immigrant students in many states across the country enjoy lower tuition rates than those in the country legally. The University of California, meanwhile, excluded illegal immigrants from an out-of-state student cap.
Some schools, like Smith College, offer exclusive scholarships for students in the country illegally. And last year Emory University announced it would pay "100% of demonstrated financial need" of undocumented students.
According to AZCentral, the court's ruling "doesn't close off any measures the state could take to extend in-state tuition to Arizona high school graduates" in the country illegally. "Other states have done so," Chief Justice Scott Bales wrote in the announcement of the decision.
MORE: Public university: Don't use 'illegal alien' or ask about immigration status
IMAGE: Tashatuvango / Shutterstock.com
Like The College Fix on Facebook / Follow us on Twitter