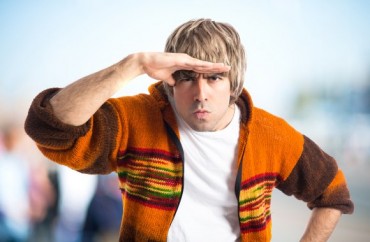 Beginning in 2017, Stony Brook University will offer a master's program via the school's Center for the Study of Men and Masculinities.
The brainchild of Michael Kimmel, a sociology professor, the courses will examine "what it means to be a man."
"We're living in a culture that's saturated with questions about gender and masculinity," Kimmel says.
"Among them," Tech Insider reports, "what does a 'real man' look like? Do those qualities also make you a 'good man'? Who says?"
When it launches in two years, the new program will cover a breadth of topics related to the experience of being male. Kimmel says each semester students will take about six courses, some as electives and some required.

Students will discuss issues of masculinity across time periods, cultures, socioeconomic groups, and countries. There will be courses on the stigma of mental illness for men, how masculinity is depicted in popular culture, and how we define fatherhood.

From television and movies to news media and the "voluminous literature" on the subject, Kimmel says the courses will have no shortage of fodder for discussion. He himself has written 15 books dealing with masculinity, some of which are bound to show up in the curriculum.

The program follows in the footsteps of the so-called Men's Movement and mythopoetic men's movement of the 1980s and 1990s, in which books like "Iron John" by the poet Robert Bly attempted to understand the nature of masculinity.
The professor says that the program "is bound to ruffle some feathers" because "[i]t's easy, after all, to assume teaching about majority groups is somehow an endorsement of their prominence."
Majority group? That's an interesting take considering that men are only half of the general population, more women than men are enrolled in college, and men are only about 40% of college graduates.
Like The College Fix on Facebook / Follow us on Twitter
IMAGE: Shutterstock