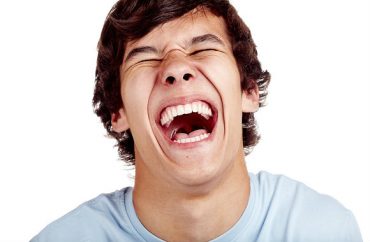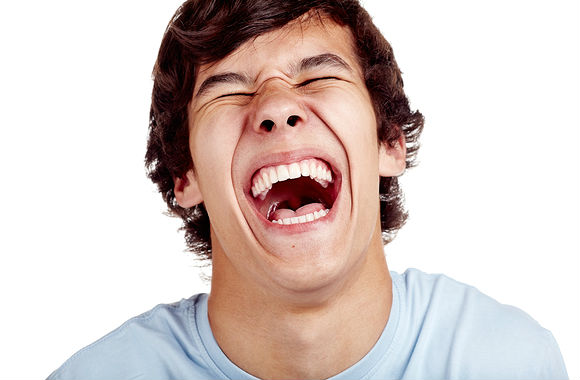 Diversity official: 'I don't see a problem with it'
#StopWhitePeople2K16: It's just a joke.
That's the explanation from the State University of New York-Binghamton on how the inflammatory hashtag made it into the name of a training session for resident assistants (RAs).
Advertising itself as the best public college in New York and "ranked among the elite public universities in the country," SUNY-Binghamton found itself on the defensive this week after its conservative student newspaper published a photo of the Aug. 12 training agenda.
The session titled "#StopWhitePeople2K16" was intended to "help others take the next step in understanding diversity, privilege, and the society we function within," according to the description.
It was led by current RAs Ciaran Slattery, Nicholas Pulakos and Urenna Nwogwugwu. The description says those who attended the optional training would be given the tools to respond to "'good arguments' from uneducated people" and "hopefully expand upon what they may already know."
Binghamton has been named the best public college in NY by @StrtClass! ??? #premierpublic pic.twitter.com/5b1IQv5uWM

— BinghamtonUniversity (@binghamtonu) August 15, 2016
Slattery, Pulakos and Nwogwugwu did not respond to College Fix requests for comment.
"The name [of the training session] is divisive, politically motivated, and does nothing to actually prevent racism," student Howard Hecht wrote in Binghamton Review. "If anything, it seems to imply that the 'uneducated people' mentioned in the event description must be white."
The other 3 p.m. training session listed on the page, provided to The Fix separately by the Review, tackles "disability and inclusive practices," in particular how to "prepare and plan for an inclusive event." It was led by a staff member.
MORE: White student turned away from 'Stop White People' event
Before the school released a statement on Wednesday, Associate Chief Diversity Officer Nicole Sirju-Johnson told The Fix in a phone interview that the title was a "nationally trending hashtag" on Twitter, "and I don't see a problem with it."
The reports from the Review and other media that piggybacked on its story were enough to concern a "former RA who led training sessions and served on the RA training committee," Shmuel Bushwick, who asked the Residential Life department on Facebook to respond.
The anti-white hashtag is 'commonly used ironically'
SUNY-Binghamton distanced itself from the planning and execution of the #StopWhitePeople2K16 training session.
In a statement to The Fix, Vice President of Student Affairs Brian Rose called it an "optional program [that] was developed by the students themselves, supported by a young professional staff person."
It was "facilitated by three student resident advisors" and its "purpose, as conceived, was to facilitate a discussion among the RA's that would improve their ability to handle conflicts among residents around issues of diversity."
Rose said the session explored "reverse racism, the relationship of communities of color with police, whiteness, crime, and segregation," in an open conversation format.
Echoing Sirju-Johnson, Rose said the title was "drawn from a familiar hashtag in use on Twitter, and was not invented by the program facilitators. It is my understanding that the hashtag is commonly used ironically."
The student affairs office reviewed the session following concerns by "some off-campus groups and individuals," and "verified that the actual program content was not 'anti-white,'" Rose wrote in the statement, also posted online. The session ran concurrently with others and 40 to 50 RAs attended.
MORE: Whites-only retreat on white privilege at public university
Rose insisted that the inclusion of the session was not "driven by any university administration initiative to advocate any specific viewpoint on diversity." He said professional staff followed up with "a few participants who had a mixed reaction" to the session.
"I have no indication that this particular program was inconsistent with the respectful environment we hope to support and sustain," Rose said.
A Twitter search for #StopWhitePeople2K16 Wednesday returned a wide variety of reaction, including from a Huffington Post editor who noted that BuzzFeed is full of articles about "white people who need to be stopped."
If BuzzFeed had succeeded, Binghamton University wouldn't have needed #StopWhitePeople2K16 https://t.co/NQ6SrRKSEx

— Nick Wing (@nickpwing) August 24, 2016
I teach 3 courses this fall @binghamtonu. The RAs presenting #StopWhitePeople2K16 are welcome to come speak in all of them. Get at me.

— rpw (@ArPeeDubs) August 24, 2016
These kids aren't even waiting till AFTER finishing their degrees in gender studies to make this stuff up #StopWhitePeople2k16

— Ari Krauss (@AriKrauss) August 23, 2016
The State University of New York (SUNY) at Binghamton hosted a training course titled "#StopWhitePeople2K16" ???? #TheyGetIt

— Beauty (@ExquiZiteBeauty) August 24, 2016
"Stop White People" training is white guilt training!

"White guilt is a form of racism!"#StopWhitePeople2K16 pic.twitter.com/XvHiUWcGPk

— CajunAsian (@RiflemansCreed) August 24, 2016
Other uses of the hashtag appear to simply reference white people with no further racial comment.
Most white people suffer from CRD. Caucasian Rhythm Disease. #StopWhitePeople2K16

— Sizzle McAffy (@SizzletheMcAffy) August 23, 2016
And this is why #stopwhitepeople2k16 is a thing ??? https://t.co/tyTrfGqjQS

— Greg Holton (@lilquip_96) August 16, 2016
RA says school should 'probably change the name'
Following the official university statement, the Review published an interview with an anonymous RA, who said #StopWhitePeople2K16 is "what people on the internet used to counter discussions about white privilege."
If the session is used again in RA training, the RA told the Review, the presenters should "probably change the name so people get mad less." The training itself was "very engaging, helpful, and thought provoking."
This isn't the first appearance of a #StopWhitePeople2K16 event on an American college campus.
In November, a white student at the University of Massachusetts-Amherst was prevented from attending a #StopWhitePeople2K16 multicultural luncheon hosted by the Multicultural Organizing Bureau.
According to an audio recording of the white student's arrival at the luncheon, an Asian female student told him that the event was "not a meeting" and was "like a social hour, it was a joke … It was like a, yeah you know."
The group that helped promote that luncheon, the Center for Education Policy Advocacy at UMass-Amherst, apparently removed or hid its Oct. 28 Facebook post for the event after The Fix reported it.
MORE: 'Secret Life of Pets' is full of white privilege
Like The College Fix on Facebook / Follow us on Twitter
IMAGE: Sergey Furtaev/Shutterstock, Center for Education Policy Advocacy/Facebook