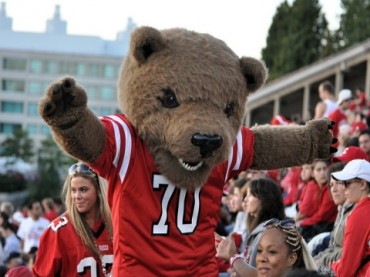 German values mean inviting stranded men into your bed
Cornell University joins a long list of schools facing lawsuits over their alleged mishandling of sexual assault cases.
The unnamed male student suing the school says its investigation of his tryst and punishment has cost him five job offers with "an estimated value of $200,000" each, and damaged his reputation.
A female student, referred to as "Jane Doe," accused "John Doe" of having sex with her without her consent, more than two months after the incident occurred.
According to the lawsuit, filed Thursday in federal court in upstate New York, the university repeatedly ignored evidence beneficial to the male and then punished him by withholding his diploma for two years. The student finished his coursework in May.
The lawsuit accuses the university of failing to conduct a "thorough and impartial investigation," using "prejudicial evidence" and sanctioning John Doe unfairly, enabled by its use of a "single-investigator model" that eliminated "checks and balances" in the investigation.
Accuser's Herculean alcohol tolerance somehow failed her
The alleged events that led to the sexual encounter that night fall neatly in line with other lawsuits that recount an evening of drinking between a man and a woman.
The two students had been celebrating the end of the semester with fellow chemical engineering students, professors and graduate assistants. After the party, many in the group – professors and grad assistants included – gathered at a nearby residence to drink and socialize some more, the lawsuit alleges.
The lawsuit says a student witness "indicated that Jane Doe was not intoxicated to the point that she did not know what was going on."
While Jane Doe alleged she had 15 drinks that night – including "half a bottle of Malibu Rum" – no other witness who was present corroborated that account.
Doe herself "had previously teased her friends for being 'lightweights,'" once bragging that she had consumed the equivalent of 12.5 beers in less than 2 hours without getting sick.
'Sailboat community values' 
After returning to Jane Doe's apartment with some friends, the group socialized for just under half an hour before the two students began to be intimate, the lawsuit said.
Because of the inclement weather, she told him he could stay with her in her bed, citing the "sailboat community values" of her German family.
What followed was seemingly consensual foreplay, as evidenced by "both words and actions," including "touching, stroking and kissing each other" before an "entire hour of sexual activity."
The next morning, the students conversed in bed about Jane Doe's "love of rabbits" before John Doe left. She asked him to not "make it weird," according to the lawsuit.
The only testimony that appears to corroborate Jane Doe's version of the night came from a friend, "C.G.," who was not part of the evening's celebrations but who had breakfast with her two days later and described her as "disheveled."
The lawsuit accuses the school of misrepresenting C.G.'s testimony by describing their breakfast as happening the day after the incident and attributing Jane Doe's disheveled appearance to the sexual encounter.
Perfect memory survived blood alcohol content rivaling 'surgical anesthesia'
Cornell's chronic failure to observe its self-imposed investigation timelines for sexual assault – reported by the Cornell Daily Sun earlier this month – figures prominently in the lawsuit.
The school exceeded its deadline by a month even with John Doe's looming graduation, engaging in a "dilatory investigative process by delaying the questioning of witnesses," the lawsuit says.
It also relied on an "unverified online [blood alcohol content] calculation tool" from its health center to evaluate Jane Doe's self-reported consumption in relation to her "unsubstantiated body weight," two months after her night with John Doe.
That calculation of 0.33 – which an investigator said was probably on the low side – would have produced intoxication effects in Jane Doe similar to that of "surgical anesthesia," the lawsuit said, though none of the witnesses that night reported anything of the sort.
Cherry-picking and 'prescient warnings' from law faculty
The suit accuses the judicial administrator and other investigators, including a diversity coordinator at Cornell, of leading a "biased and one-sided" investigation that "cherry-picked witness statements" and wrote them down incorrectly.
By adopting a single-investigator model in 2013, Cornell denied John Doe the opportunity to challenge witness credibility or "draw out distinctions and details" to qualify their testimony, the suit said.
He wasn't allowed to question Jane Doe about her weight to establish her estimated blood alcohol content, nor her invitation to get in bed with her or Jane Doe's "convenient memory lapses" that evening, the suit said.
The university, judicial administrator's office and sexual assault office did not return requests for comment from The College Fix.
KC Johnson, a Brooklyn College history professor and co-author of a book on the Duke lacrosse rape case, wrote that Cornell had "prescient warnings" from law faculty in 2012 that its new sexual-assault policy would encourage false accusations, but ignored them.
John Doe attorney Andrew Miltenberg has previously filed similar suits against Columbia University, Vassar College, the University of Massachusetts-Amherst and Drew University, according to the Daily Princetonian.
Miltenberg told the Daily that his client's goal is to expunge the investigation's results from his school record.
College Fix reporter Matt Lamb is a student at Loyola University-Chicago.
Like The College Fix on Facebook / Follow us on Twitter
IMAGE: Mhaithica/Flickr