UPDATED
Moving to LA to chase donors
The Secular Student Alliance has had a rough couple years as it drifts toward explicit social-justice advocacy.
Revenue has plunged by more than 40 percent at the national organization for atheist students. It didn't announce that it had broken ties with an influential campus speaker, who popularized "intersectional atheism," until a former chapter president said the alliance was "fully aware" of her sexual-harassment allegations against the speaker.
Now ahead of its move to Los Angeles from Columbus, Ohio, the alliance is facing a potential revolt from campus chapters in response to the unexplained firing of two staffers, one new and the other a veteran.
Executive Director Kevin Bolling denied there's been a communications breakdown within the organization in a College Fix interview Thursday.
"This week we plan to touch base with everyone," Bolling, a former director of philanthropy for the Gay Men's Chorus of Los Angeles who joined the alliance in July, said in a phone interview.
"Everyone should've been contacted the last few days" ahead of the new headquarters' opening Monday, at which time Bolling will send emails to chapters about the relocation from Columbus, he said.
New focus: Black Lives Matter
In the wake of black teenager Michael Brown's death at the hands of a white police officer in Ferguson, Missouri, in 2014, the Secular Student Alliance released "resources on engaging social justice issues," claiming that students wanted a more intersectional approach to nonbelief.
It issued a "call to action" after Officer Darren Wilson's acquittal, encouraging students to become more involved in social-justice advocacy.
The alliance, founded at the turn of the century, seemed to be on the upswing until a major donor dropped out in 2015, forcing layoffs, an employee speaking under condition of anonymity told The Fix a year ago.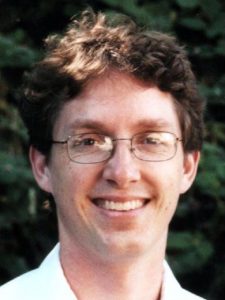 It was also forced to apologize for its handling of harassment allegations against the polyamorous campus speaker and author Richard Carrier (left). His defamation lawsuit against several atheism activists is ongoing, according to an August update from one defendant.
MORE: 'Intersectional' atheism speaker threatens to sue after sexual harassment claims
The 2016 election threw a wrench in its fundraising as donor dollars went to partisan groups rather than promoting college atheism, Bolling told The Fix.
Gross receipts for the nonprofit plummeted from $1,03 million in 2014 to under $600,000 two years later, according to the tax return forms on its website. The alliance shed most of its staff and promoted a 2015 fundraiser by saying it "desperately" needed money.
While Bolling explains the plunge as a symptom of success – the threat of religious belief in public policy is waning – gross receipts at one of the largest atheism nonprofits, the Freedom From Religion Foundation, increased from $4,28 million in 2014 to just over $5 million in 2015 (the most recent figures publicly available).
'Sexual harassment issues'
The firings and lack of transparency attributed to Bolling have marshaled former supporters and employees to oppose the financially flagging nonprofit.
Campus organizers Pete Zupan and Samreena Farooqui wrote on social media Sept. 22 that the alliance had fired them effective immediately.
"It had nothing to do with my job performance," Zupan wrote in a comment on his Facebook post announcing the firing. "I officially wash my hands of the Secular Student Alliance."
His firing had "only moved up my plans to leave," Zupan said, claiming the organization had been "going down the shitter." (Zupan's two posts on the matter were originally public but were marked private after this article was published.)
MORE: Social-justice atheism leader accused of sexually harassing students
We desperately need your help! If we don't raise $100K by Oct 31, we won't be able to help students like we need to! http://t.co/in0qkwNLAP

— Secular Students (@SecularStudents) October 6, 2015
Some former alliance employees took to the comments of Zupan's posts to grouse about working conditions.
"[T]here were sexual harassment issues, condoning (and instructing) of plagiarizing, chaos & no clear rules, mismanagement, poor leadership, refusing to deal with issues and instead just get rid of people to avoid problems," former Communications Assistant Claudia Allen wrote. "I honestly cannot stand this org and I've been so quiet about it for a year."
A year ago, the same anonymous employee told The Fix the alliance was "terrified" that a former employee, Sarah Moglia, would go public with claims she was terminated after reporting sexual harassment. Moglia did not respond to requests for comment back then or for this article.
"[W]hat little I did see [working at the alliance] didn't look good," wrote Ellen Lundgren, a former regional campus organizer from 2013 to 2015. "And from my own experience it showed me that they didn't care about their own people. I learned that I can't work for a company that has no heart like that."
Lundgren bid Zupan "[w]elcome to the fucking club" of ex-employees, but didn't say more.
'Vague, politically crafted statement'
The unannounced staffing change was greeted with confusion and anger by students, some of whom suggested parting ways with the alliance.
"Were [sic] all on pins over at SEMO waiting to hear and make a move," Southeast Missouri State University chapter officer Karma Alvey wrote in a comment on Zupan's post, using the shorthand for the school's name.
Chapter President Ben Cicotte shared the anti-alliance sentiment, suggesting the creation of a spinoff group called "Alliance for Secular Students."
MORE: Donor behind new atheism chair says Reagan 'downfall' of country
"[I]nappropriate handling of their personnel" is concerning to one student leader who spoke with The Fix on Facebook Thursday.
The Ohio State University chapter, which had hosted the alliance's annual conference, is one of several considering parting ways, according to Brian Groenke, treasurer and former president.
"[W]e will be reviewing the situation, as well as Bolling's other leadership decisions thus far," he said. "If Bolling's highly impersonal and reckless treatment of them reflects how he will treat us, we will seriously consider terminating our affiliation after the new year."
Groenke claimed that Bolling responded to his concerns about former staff "with a vague, politically crafted statement about giving students 'more resources' and creating 'new programs,' then hand waved the actual concern under pretense of confidentiality."
"Does the SSA have some staffing news to share?" Jonathan Otten, North Carolina State University chapter president, asked in a private Facebook group for current and former alliance chapter leaders.
Bolling attempted to answer questions from students, but declined to say whether fired Columbus employees had been offered new jobs in Los Angeles, citing "privacy and confidentiality." (The alliance said it hired three new employees for Los Angeles.)
Critical comments allegedly deleted
Program Manager Nick Stancato, at the time the alliance's sole remaining Ohio-based staffer, said in a friends-only Facebook post Sept. 24 he had not yet been terminated.
He had "no involvement in, nor was I even made aware of the decisions involved regarding the staff I supervised until after it happened," Stancato wrote.
In a since-deleted Facebook post, Stancato accused "a certain someone" of having disposed of office computer supplies in the trash instead of donating them.
On Wednesday, Stancato announced on Facebook he had "formally separated" from the organization as of this week.
"I loved my job," he wrote in the private post, which was provided to The Fix by a source on condition of anonymity. "I'll be moving on to other opportunities, which I am exploring now." He worked seven years at the alliance.
Stancato confirmed the post was authentic in an email Thursday but declined to further explain his departure. The alliance removed his staff listing sometime after Wednesday afternoon, when The Fix last checked.
Though the alliance's planned October move to Los Angeles was reported in July, the alliance only formally informed chapter leaders Sept. 23 that the Los Angeles move had been planned for "several months."
"The focus of the Secular Student Alliance will always be the students at schools across the country," read the post, which was signed by Bolling. "I am happy to be visiting and talking with some of our student organizations on their campuses this week and will visit more campuses in October."
MORE: Atheist groups target Christian professor for history of science curriculum
Several comments, including those by former board members, were deleted from that alliance Facebook post, both the purported authors and readers of those comments claim.
"[W]ow you guys deleted my comment too," wrote Callie Wright, host of the Gaytheist Manifesto podcast. "You know … everyone in it [the atheist community] is going to be made aware of how you all are acting?"
The organization's move to Los Angles was made to be closer to donors, atheist groups and the "community" of non-profit organizations in California, Bolling said.
Bolling, who lives in Los Angeles, speculated his proximity to the area factored into the board's decision to hire him this summer.
He told The Fix the alliance had a "very good team" and that its three new hires would help manage the workload, though he appreciated the work Zupan had done via his "very good relationship" with the student chapters.
Alliance Chair Evan Clark circulated his phone number on social media Sept. 25, promising to clear up "wild accusations" that were being passed around about the organization. Clark was unavailable to speak with The Fix by phone Thursday.
Pete Zupan, the fired campus organizer, emailed The Fix a statement Wednesday:
the College Fix is unethical garbage written by trash tabloid "reporters." Any publication with a semblance of credulity would ask for comment from any party they wish to quote, regardless of if they legally can pull quotes from private Facebook accounts. This style of writing is shoddy, lazy, and morally bankrupt. Furthermore, the comment regarding the SSA going into the shitter has been recinded.
EDITOR'S NOTE: The author is a former student spokesperson for the Secular Student Alliance-affiliated atheist group at the University of Missouri.
UPDATE: Nick Stancato said Wednesday he had "formally separated" from the alliance. The section on his uncertain employment has been updated.
CORRECTION: The Fix has removed a quote from a social media post that its author said was not related to the Secular Student Alliance. A statement sent to The Fix by Pete Zupan, the fired campus organizer, has also been added.
IMAGE: argus/Shutterstock
Like The College Fix on Facebook / Follow us on Twitter