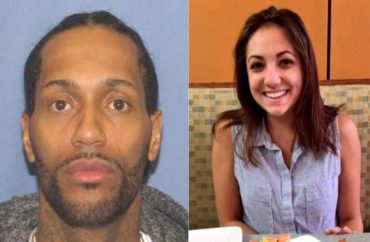 As the Ohio State University community mourns the death of slain student Reagan Tokes, who was recently raped and murdered near campus, one student has suggested toxic masculinity is to blame for the horrific event.
Tokes, 21, was just a few months away from graduating with a degree in psychology from Ohio State when she was abducted, robbed, raped and murdered. Authorities have charged 29-year-old Brian Lee Golsby with the crime. A convicted sex offender, Golsby had recently been released from prison after serving another sentence for rape stemming from an incident in 2010.
"In that case, Golsby raped a woman in front of her 2-year-old child, forced her to withdraw cash from an ATM and then robbed her apartment," Fox News reported.
Many Ohio State students have voiced frustration with the criminal justice system and the sentencing that made it possible for Golsby to be back on the streets.
However, graduate student Joachim Bean has found a different target for his frustration. In a recent letter to the editor to The Lantern campus newspaper, Bean suggested "toxic masculinity" is to blame for Tokes' death.
"This very sad and unfortunate event, among too many others before it, requires me to address the male privilege, for lack of better words, I face in this community, and the world at large," Beans' letter states.
"It saddens me that we live in a world that because of one's gender or sex, there is a dichotomy of freedom and safety. This most recent incident, along with countless other incidents before it, really leaves me wondering what can be done about the role of toxic masculinity in today's world — which we see coming from a level as high as our world's biggest leaders, to individuals we know and encounter in our daily lives," he wrote.
Bean adds that "I know as a male I possess an unfortunate and unequal power, but I also feel a lack of this power in our culture to facilitate change in the hearts and minds of so much I see in our community and around the world. The world is a broken place, and it's going to be very hard to put it back together. I know I need to try harder to be the change. I know I haven't done enough in my own life to address the many aspects of toxic masculinity, and throughout the past year, my eyes have been opened by thinking differently and much harder about these things."
The College Fix sought additional comment from Bean to elaborate on his theory, but Bean declined, saying "my thoughts on the matter are complete, and I have nothing more to say."
The College Fix also contacted more than a dozen professors from the Department of Women's, Gender and Sexuality at Ohio State to get their point of view on Bean's letter. Of the fourteen faculty members contacted, Professor Linda Mizejewski was the only professor who responded.
Although Professor Mizejewski said she "appreciates" Bean's perspective she is "always reluctant to have 'toxic masculinity' attached to psychopathic behavior because it glosses over the versions of toxic masculinity that are considered entirely normal."
"I'm thinking of the Uber case in the past week in which the woman in tech support who complained about sexual harassment was told she should handle it herself," the professor said in her email to The Fix. "It wasn't taken seriously until she brought it to national attention, and then we learned that 60 percent of women in tech support fields report sexual harassment from colleagues. And who are these guys in the tech world who think they have this entitlement? Well, one place they come from is college campuses."
But it is not unheard of for scholars to blame incidents of violence on toxic masculinity. For example, it was cited after University of California Merced student Faisal Mohammad went on a vicious stabbing spree in 2015.
On campus, toxic masculinity is also often blamed for things such as sexual violence, body shaming and a "hyper-masculinized sporting culture."
As for Golsby, he is being held without bond and could face the death penalty.
MORE — TRENDING: Universities work to purge male students of their 'toxic' masculinity
Like The College Fix on Facebook / Follow us on Twitter