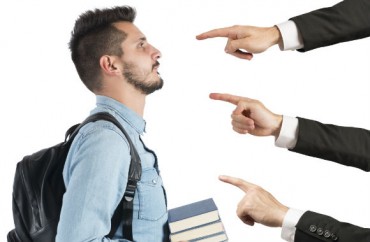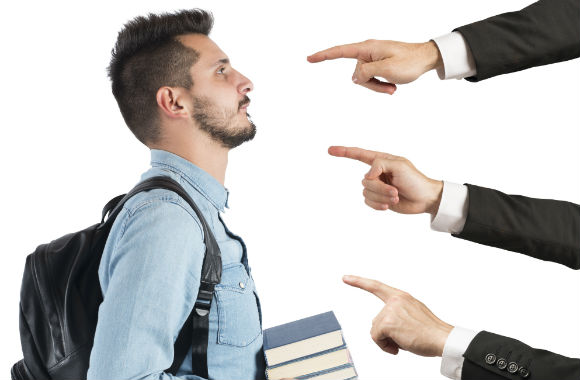 Think of this as the antidote to The Hunting Ground.
A high school student who spent five years in prison before his rape conviction was cleared – after his accuser was caught on tape admitting she made the whole thing up – is telling his story around the country.
It's a story that will soon be featured in an unscripted series made by NBC News and a biopic by the acclaimed director Lee Daniels.
Brian Banks was on his way to a football career when Wanetta Gibson accused him of raping her in a stairwell at their high school, a claim she used to extract a $1.5 million settlement from the district. (The district later secured a $2.6 million default judgment against Gibson for fraud.)
Banks is now with the California Innocence Project, and he was at Missouri Western State University Thursday night talking about how the ordeal changed him, the News-Press reports:
Mr. Banks said when he arrived at juvenile detention, he refused to come out of his cell and eat the food served to him. He lost 14 pounds in the first two weeks.
"I didn't know in which way and what direction my life was going," Mr. Banks said. "All I knew was, here I was in juvenile hall, I'm being wrongfully accused of rape and I'm in jail for something I didn't do."
Banks was fortunate that his accuser slipped up, reaching out to him on Facebook. His private investigator elicited Gibson's admission that he had been neither raped nor kidnapped, giving him ammunition to have his conviction overturned. Gibson refused to admit to prosecutors she lied.
RELATED: LAWSUIT: Official in charge of sexual misconduct hearing screened 'The Hunting Ground' right before
RELATED: 'The Hunting Ground' botches some rape stats, portrays 'prank video' as real
Like The College Fix on Facebook / Follow us on Twitter
IMAGE: Shutterstock