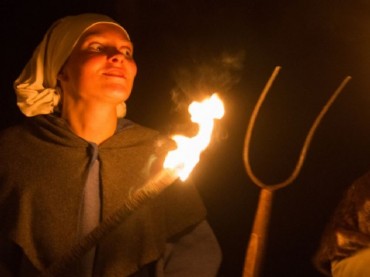 UPDATED
Now Australian foreign-exchange student sues for diploma in controversy making international headlines
A Duke University senior was expelled and denied his degree under what Duke calls a "new sexual misconduct practice" – this despite the fact that police say the young man did not break the law.
Durham County police say dean's list-student L.M. did not commit rape, but Duke says otherwise in a case that is making international headlines, as the 23-year-old is a foreign-exchange student from Australia whose plight has caught the eye of several major newspapers down under.
(Editor's note: After the article was published, the male identified in this article asked that his name be withheld to protect his online identity, and The College Fix agreed).
Banned from his commencement ceremony, L.M. is suing Duke for breach-of-contract – and his diploma – so he can accept a job offer as a Wall Street investment firm analyst before his student visa soon expires, forcing him to leave the country.
Some observers have called this case an example of a negative result from the White House Task Force to Protect Students from Sexual Assault, an initiative launched in April that uses the threat of federal intervention to push administrators to take hard-line approaches to any sexual misconduct allegations, regardless of their validity.
"I think [L.M.] is in the midst of something that is a huge issue on college campuses across our country and (that) is balancing the seriousness of allegations with the need to be fair to the accused," his attorney, Rachel Hitch, told the Sydney Morning Herald in a story that described L.M. as attending one of the most exclusive private schools in Australia before heading to Duke to further his education.
In L.M. case, the Duke University judiciary panel – led in part by a student researching gender violence – dismissed police officers' official opinions on the matter and instead used its "preponderance of the evidence" standard, deciding he and the freshman had nonconsensual sex because she was too intoxicated to give proper consent, according to various news reports.
L.M.'s lawyers told the Sydney Morning Herald "he did not buy her drinks and saw 'no signs' she was drunk." He also argues not only was the sex consensual, but his trial at Duke was biased and unfair.
During the campus trial, the judiciary panel rarely let L.M. speak. One of his witnesses was sent home before testifying and another witness supporting L.M.'s claims was cut off before finishing his account of the night, Indy Week reports.
The accuser's best friend opted not to attend the hearing, but previously told investigators that her friend only appeared slightly intoxicated the night surrounding the alleged rape. She also told investigators that her friend was "OK" with her clothes coming off in L.M.'s bed.
Duke's sloppy trial is not the only misstep taken by administrators. The protocol to expel accused rapists was never written into the university's Community Standard guide.
"It is an understood practice. … We didn't feel the need to make it public," explained Sue Wasiolek, Assistant Vice President for Student Affairs and Dean of Students, to Indy Week.
"Duke follows federal legal requirements for complaints of student sexual misconduct and works very hard to make sure the process is fair and just in every case," Michael Schoenfeld, Duke's Vice President for Public Affairs and Government Relations, told The College Fix.
Hitch did not respond to requests from The College Fix seeking comment. The dispute is expected to be resolved by court trial.
College Fix Contributor Lauren Cooley is a recent graduate of Furman University.
Like The College Fix on Facebook / Follow us on Twitter
IMAGE: Hans Splinter/Flickr