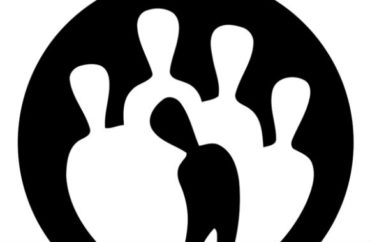 Siena College student Zack Butler is currently under investigation for allegedly violating the school's code of conduct and could face punishments as severe as expulsion.
His crime? Posting copies of an email sent March 20 by philosophy professor Jennifer McErlean to an alumnus expressing her resentment toward conservative students and a free speech event they're set to host next week, a Turning Point USA conference called "Let Freedom Ring" that will feature a variety of prominent conservative movers and shakers.
In the email, McErlean decried conservative students as "evil," noting she quit a civil discourse committee because working with conservative students was making her "miserable," according to a copy of the email obtained by The College Fix.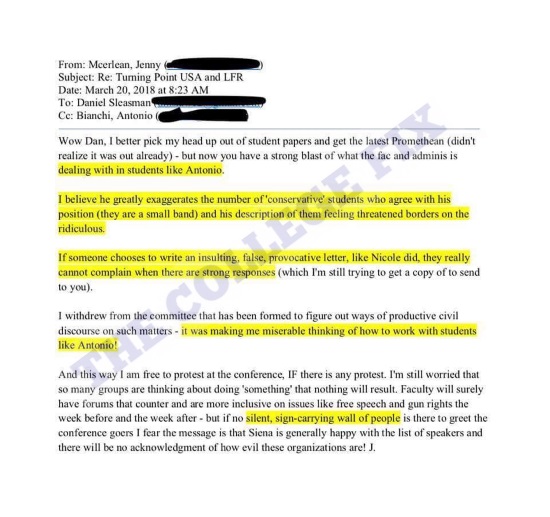 She also let the alumnus know that her quitting this committee has freed her up to protest the "Let Freedom Ring" event. Two days after the email was sent, Butler and a friend posted around 600 copies of the email around campus.
"As a conservative student, I was bothered not only by the email but also the response, or lack there of, by the administration and felt something had to be done," Butler said in a Facebook post. He added their goal wasn't to offend anyone or to gain attention, but simply to "keep the dialogue going."
About a week later, Butler received a "notice of charges" from the school stating he had violated its code of conduct. The charges included "violation of college policy" and "adverse conduct," according to a copy of the notice obtained by The College Fix. 
Butler said he understands his effort may have run afoul of the school's posting policy, but told The College Fix that the "Adverse Conduct charge was what really bothered me."
The Siena College Student Handbook refers to "adverse conduct" as: "Conduct which would adversely affect the health, welfare and/or safety of the College community, local residents or property, or the name and/or reputation of the College."
"I could not imagine how my conduct of posting flyers with an email that was already made publicly available around campus adversely affected the school and local community," he said.
"I also thought it was ironic that they thought my posting of the flyers was more damaging to the reputation of institution than the content of the email itself," he added.
The College Fix reached out to Professor McErlean for comment, who did not reply.
Instead, Associate Director of Communications Lisa Witkowski told The College Fix that the school "cannot offer any comment on a student matter" due to FERPA laws and provided a statement from the school which said, "Siena is committed to respecting academic freedom."
"It is no small challenge to respect both individual rights and the rights of the community, as well as the need to protect the common good. Among the goals of a liberal arts education are the open exchange of ideas and respect for opposing viewpoints."
In addition to posting the flyers, Butler also created a Change.org petition over the debacle. The petition states that conservative voices on campus ought to be heard and that "no student should be treated differently because of their political values."
Furthermore, the petition calls on people to sign it if they believe "there should be disciplinary action taken towards this professor for her discrimination and bias towards students based on their conservative beliefs" or if the school"has a responsibility to address the concerns of all students regardless of their political values."
The petition launched three weeks ago and has nearly 500 signatures.
Commenting on the petition was conservative student Antonio Bianchi – one student McErlean originally mentioned in her "miserable" and "evil" email and president of the campus Turning Point USA chapter. In his comments, Bianchi calls on Siena College to discipline the professor for her discrimination against conservative students.
"Set the precedent discrimination against conservative students will not be tolerated. Blaze the trail of that tolerance and social justice you promote so much. Make me proud to be a saint," he states.
MORE: He organized a memorial to 'victims of illegal immigration.' He was impeached for it.
Like The College Fix on Facebook / Follow us on Twitter