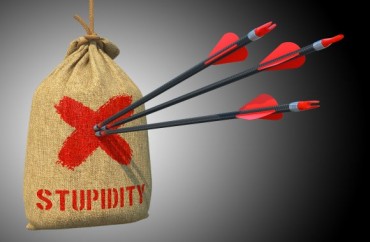 Student government executives at the University of Wisconsin-La Crosse issued a statement after Kyle Rittenhouse was found "not guilty" on all charges last week, noting they "denounce white nationalism and hate-filled violence fully and without hesitation."
"We stand in stark opposition to white nationalism and the killings that follow it," the execs wrote. "Black and Brown people across this country should not be targeted and subjected to excessive brutality and violence."
The remainder of the statement zeroes in on race and racism despite the case only being tangentially tied to those topics. Rittenhouse's victims, like defendant, are all white.
The idea that our criminal justice system is so broken as to allow racist acts of violence to go unpunished is shameful. But, in the spirit of the civil rights movement, we will support those who gather peacefully in our communities, calling for what is right and just.

We strongly condemn the actions of Kyle Rittenhouse, despite the court ruling on November 19,  2021. The courts have failed to hold the perpetrator accountable for the harm that he caused. It is heartbreaking that Joseph Rosenbaum and Anthony Huber do not get to live out the rest of their lives with their friends and families while the perpetrator gets to walk free. The University of Wisconsin La Crosse Student Association Executives stand in solidarity with the families of victims Joseph Rosenbaum and Anthony Huber, and survivor Gaige Grosskreutz, and the residents of Kenosha seeking justice and peace.
Rosenbaum and Huber were a convicted child rapist and domestic abuser respectively, in case you watch only the mainstream media. But at least the UWL executives — all of whom are white, by the way — got a chance to show solidarity with their "Black and Brown faculty, staff, and [peers]" … to let them know their "feelings are valid" and that their "communities deserve to be safe everywhere."
Given that the Student Association president (Jared Zwettler — he/him/his pronouns) and vice president (K.C. Cayo — they/them/theirs pronouns) are political science majors, one might surmise they'd be more inclined to deal with actual facts.
Neither executive responded to The College Fix's request for comment, nor did SA Public Relations Director Jamie Henk (he/him/xe/xem pronouns).
Read the executives' statement.
ALERT: Check out our new Campus Cancel Culture Database!
MORE: U.'s Instagram post says Rittenhouse killed 'two beautiful black lives'
IMAGE: Tashatuvango / Shutterstock.com
Like The College Fix on Facebook / Follow us on Twitter