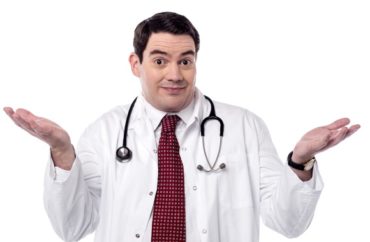 Says requirement is needless, deceptive, expensive
The leaders of the student government at the University of Washington have passed a resolution demanding that the university bar professors from asking for doctor's notes in the event that a student misses an exam for a medical reason.
The Board of Directors of the Associated Students of the University of Washington passed the resolution last Thursday, Nov. 7. The rule notes that, while professors are permitted to offer make-up exams to students who miss them due to medical issues, "thousands of students" are "asked by faculty to provide documentation from a medical professional" confirming their medical excuse.
The resolution states that the policy pressures students into "engaging in a costly, and potentially risk, patient-provider relationship without necessarily having an immediate medical need."
"[I]n most cases of short-term illness, providers must rely on students' descriptions of their symptoms – sometimes after the illness has already passed leaving the provider with little to no basis for evaluation," the resolution holds, also adding that students who seek medical notes from doctors are "pressured into ensuring that they describe their symptoms in such a way that medical providers are guaranteed to provide them with a medical excuse note."
"[Doctors] are trained to be patient advocates and are thus almost always guaranteed to issue medical excuse notes for their patients resulting in no meaningful check on student behavior," the bill states.
The resolution also holds that the school's student health center is "booked to and over capacity," leading to the possibility that "students who want to procure medical excuse notes" are "inadvertently decreasing access for students…who require care and need to be seen."
The student government ultimately calls for a revision of university policy in order to bar professors from seeking medical notes in the event of absences.
MORE: Students successfully lobby school to re-instate STD test coverage
IMAGE: stockyimages / Shutterstock.com
Like The College Fix on Facebook / Follow us on Twitter