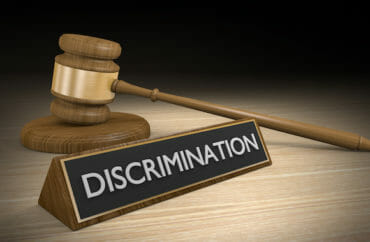 Cornell College student leaders tell peers to just join College Republicans
Student government leaders at a college in Iowa recently refused to recognize a campus chapter of a popular conservative and pro-capitalism student organization, claiming the group is "hateful, sexist, racist" and engages in "discriminatory" behavior.
On Feb. 20, the Student Senate at Cornell College in Mount Vernon, Iowa, refused to officially recognize a campus chapter of Turning Point USA because the "concerns regarding this potential student organization outweighed the group's potential contributions to campus," according to a written "rationale" of the decision obtained by The College Fix.
"These concerns were highlighted by the conflict between the values and policies of Cornell College and the actions of Turning Point USA leaders, members, sponsored speakers, or programs that included: hateful, sexist, racist, or otherwise demeaning or discriminatory messages; and, slandering college employees and attempting to restrict free speech through the Professor Watchlist," states the document, provided to The Fix by student senate President Ethan Berube.
When student groups are not officially recognized by their campuses, it typically means they do not qualify to receive any funds collected from student fees to help with their program. What's more, they cannot rent campus facilities at steeply discounted rates, or for free, and they are also usually barred from participating in recruitment efforts and other campus activities.
Turning Point USA's messaging typically includes slogans such as "I love capitalism" and "Big government sucks." When asked by The College Fix for examples of the "hateful, sexist, racist or otherwise demeaning and discriminatory" behavior from Turning Point USA, Berube did not respond.
Cornell College student Adam Tvedt, one of the co-organizers of the fledgling Turning Point group at the school, said they followed the senate's requirements explicitly and should not have been rejected.
"We followed the whole process," he told The Fix via phone. "We met all of their requirements, we went to the student senate meetings, we were questioned over and over and over."
Tvedt said it seemed as if the senate members kept throwing up roadblocks.
"It's as if they were making it up as they went along," he said.
Tvedt told The Fix that the senate provided scant examples of unacceptable behavior from Turning Point USA.
"Essentially they tried to say that some of the events and speakers that Turning Point USA sponsors are racist," he said.
The senate cited other Turning Point chapters' hosting of Milo Yiannopoulos, a gay conservative controversial speaker, as well as Turning Point USA "affirmative action bake sales" and the organization's Professor Watchlist, which monitors progressive bias on American college campuses.
Tvedt said he told the senate that the Cornell College chapter would not use the Professor Watchlist, but that did not seem to make any difference, he said. For the most part, he said, the senate "didn't offer a ton of examples, a lot of it was more speculation."
According to minutes of the senate meeting from Feb. 20 obtained by The College Fix, junior class representative Brittany Wellman told Turning Point organizers: "This is not a problem with the goals of this organization, this is the problem with the national affiliation. That is exactly the point. You are choosing to associate yourself with this organization."
"Why are you married to the idea of being a chapter of TP USA?" Wellman added, according to the minutes. "Everyone has said that if you were to disavow them, it would not be a problem."
But freshman class President Emily Beehler argued not every group is perfect.
"We are looking for all the bad things of TP USA. If you google TP USA, bad things are going to come up for TP USA and many other groups. There are bad reviews even for Cornell College."
"We cannot vote just on our own values," Beehler said.
According to the minutes, the senate proceeded to vote 14-5 against recognizing the Turning Point chapter.
"Unfortunately, TP USA, you did not gain the recognition of the student senate," vice president MaryJo Schmidt told the petitioners.
Tvedt called the decision "ridiculous."
"We began the process at the end of October. We met every single guideline that was laid out in the Student Senate's Constitution in order to become a recognized student group, but still were denied," Tvedt told The Fix.
"I don't think they really considered this from the start," he added.
Berube, the student senate president, told The College Fix that the senate "encouraged the student representatives to organize differently and/or take up the banner that is the Cornell College Republicans and carry it."
"We have expressed that we would be happy to sit down with them and discuss the next steps, whether that is revamping the College Republicans or choosing a group without a complicated reputation," Berube said.
Meanwhile, according to an email obtained by The College Fix, senate chair of academic affairs Ben Garcia requested that the names of the senators be excised from the minutes of a meeting at which Turning Point USA was discussed.
"Other colleges have denied this group recognition, and in response hyper conservative news sites, such as campus report [sic], attacked specific student senators and named them," Garcia wrote to Berube and Vice President of Student Affairs John Harp on Jan. 24.
"As such, I would like to suggest numbering the names of senators on the minutes. The 'key' to the names would be fully accessible to any student who wanted it," Garcia continued.
"It is every Cornell student's right to know what happens at Student Senate Meetings, but I do not think that there is any right for outside individuals to know what happens," Garcia said in another email obtained by The Fix, dated Feb. 14.
MORE: This pro-capitalism campus group beats back efforts to shut it down
MORE: UVA promises to recognize conservative club after outcry from former governor
IMAGE: David Carillet / Shutterstock.com
Like The College Fix on Facebook / Follow us on Twitter