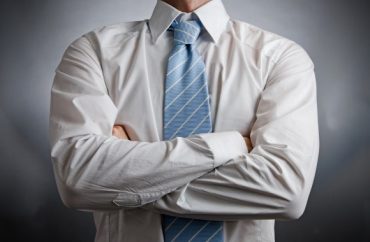 University of Wisconsin Stevens Point officially recognizes Turning Point USA chapter after controversy, repeated denials
Administrators at the University of Wisconsin Stevens Point have overturned the student government's recent decision to deny a conservative student group's request for official recognition, with one student senator calling the pro-capitalism group "unsafe."
Turning Point USA, a conservative group promoting limited government and free markets, was initially denied official recognition by the Student Government Association earlier this month.
But soon after that decision, Vice Chancellor for Student Affairs Al Thompson invoked his authority to reverse it, citing the public university's guidelines on viewpoint neutrality.
He said the school "values diversity and the freedom to explore all ideas, even unpopular ones," in a statement provided to The College Fix by the university's media affairs division.
The MacIver Institute, a Wisconsin free market think tank, reports that Thompson's decision was made after the student government decision "prompted an avalanche of scrutiny by conservatives and free speech advocates who said the decision shut down the right of free speech for a mainstream conservative group. The possibility of legal action was also raised by Turning Point supporters."
Thompson, in his statement, said he had asked the Student Government Association to reconsider its decision. When the group reaffirmed it, Thompson took matters into his own hands.
Thompson called it a "learning experience" and added "UW-Steven's Point remains committed to a learning environment that respects multiple viewpoints and ensures discourse is civil and our campus is safe for all."
Turning Point USA media representatives did not respond to The College Fix's request for comment.
Prior to the student government's Nov. 16 vote, a two-hour debate had ensued during which members of the conservative group were questioned about their viewpoints on multiple issues, according to news reports.
One point of contention is Turning Point's "Victims of Communism" project. One student government senator took issue with the name, stating "Why exactly is it titled Victims of Communism? That seems negative towards communism," reported the MacIver Institute.
And a representative from the College of Letters and Science said allowing the group would "fail to create a diverse and inclusive environment. Allowing this org will cause students to feel unsafe and unwelcome and now [sic] want to attend this university at all," the institute reported.
Turning Point USA's parent organization was also brought into question. Its controversial "Professor Watchlist" is a list of scholars who the group asserts abuse their classrooms for liberal indoctrination instead of unbiased instruction. The watchlist uses an aggregated list of articles published by a variety of news organizations to back up its claims.
Some student government representatives said the list discouraged debate about certain issues. One Turning Point representative responded that the the list is "not meant as a source of intimidation," the institute reported.
One student government representative, a member of the Black Student Union, said that the organization may be racist.
"I wonder if this organization will talk to people of color," he asked during the meeting, the institute reported.
According to the New Student Organization Guide at UW-Steven's Point, an officially recognized group gains certain privileges such as reserving spaces without fees, using the university name, and creating a university email.
After the Nov. 16 debate, the Student Government Association had voted against giving official recognition to Turning Point.
"We have senators that are elected by each college, and the senators represent their constituents the students that are part of the colleges they represent," Tegan Griffith, the communications director for the student government, told WSAW Channel 7. "It was discussed at length, and both the student organization and the student population were given ample time to discuss their thoughts and feelings."
MORE: Conservative group called 'hateful,' denied official recognition at Drake University
IMAGE: Shutterstock
Like The College Fix on Facebook / Follow us on Twitter