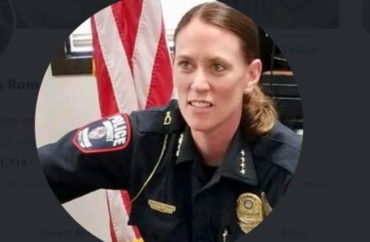 UW-Madison student leaders upset campus police aided city of Madison with summertime George Floyd protests
The student government at the University of Wisconsin Madison on Tuesday approved a vote of "no confidence" in UW's campus police department.
In its decision, the Associated Students of Madison cited UWPD's role in aiding the city of Madison's police department in quelling the George Floyd protests that took place on Madison's State Street in May and June.
"This vote signifies a lack of confidence and trust in the University of Wisconsin-Madison Police Department due to their presence at the protests off campus, failure to comply with the #8cantwaitstandards, and unwillingness to meet all or most of the reforms requested by ASM leaders and students," the resolution stated. "This vote is our call to action."
The referenced #8cantwaitstandards are a set of eight benchmarks designed to reform the way police officers approach dangerous situations. The benchmarks include measures such as banning chokeholds, requiring officers to deescalate tense situations, and requiring officers to issue a warning prior to firing a gun.
In a statement on reforming its practices, UWPD said it does comply with the standards: "UPWD's practices and policies meet the spirit of Campaign Zero's #8CantWait project benchmarks."
Associated Students of Madison successfully passed the vote 9-5, with nine abstentions, in favor of declaring their lost confidence in UWPD, Madison.com reports, adding the vote outcome illustrates "the split among students over support for UW-Madison Police amid a national reckoning over police use of force."
The report goes on to note that the student government was also split on whether to allow Chief of UW Police Kristen Roman to address members before the vote; it ultimately decided against allowing her to speak prior to the vote.
"And so I am disappointed. Not in the questions themselves, or the specific requests for change, but for not being given the opportunity to engage in a full process prior to this vote," Chief Roman stated after the vote. "A process in which we work together in constructive and meaningful ways. A vote that cuts to the chase and bypasses any opportunity to engage – to share information – to listen, to learn, to clarify, to contextualize – undermines trust-building."
Chief Kristen Roman has released the following statement following tonight's ASM vote of no confidence in UWPD: pic.twitter.com/91gOFtmn0v

— UW-Madison Police (@UWMadisonPolice) September 30, 2020
She added she is "disheartened" by the development.
"On behalf of UWPD I say with the utmost confidence we can be trusted."
"That doesn't mean we're perfect," Roman's statement continued. "The UWPD is comprised of human beings, not badges and uniforms. Human beings who endeavor every day to serve our community with honor, with integrity, as guardians promoting safe and healthy communities, treating those we serve with empathy and respect. That is truly who we are."
The chief also suggested in her response to the vote that there has been "repeated misinformation that continues to be widely asserted as fact by members of this body and others."
Setting the Record Straight: in the spirit of transparency and to clear-up misinformation, Chief Kristen Roman shares details about UWPD's response to downtown protests this past summer.

Read Chief Roman's blog: https://t.co/NxzfuQColx pic.twitter.com/A7kmLriCMc

— UW-Madison Police (@UWMadisonPolice) September 22, 2020
University of Wisconsin Chancellor Rebecca Blank also issued a statement on the matter via Twitter.
"I support community efforts to protest injustices within law enforcement and our legal system. @UWMadisonPolice has been responsive to this moment. I value its initiative around racial equity and transparency. I support our department, its officers and its progressive values," she said.
In a statement released by the College Republicans of the University of Wisconsin Madison on Tuesday, the group stood in opposition to the vote.
"The College Republicans of UW-Madison stand in strong support of UWPD and oppose any efforts to defund or dismantle the department or prevent the department from adequately protecting the campus community," the statement reads. " … UWPD has repeatedly supported police reform and is an integral part of keeping our campus community safe."
"… ASM's scheduled no-confidence vote does nothing to protect the well-being of students or make any meaningful progress on policy considerations."
Representatives of the Associated Students of Madison did not respond to The College Fix's email request for comment.
"I am so proud to see my colleagues on the Student Council stand up for justice with the outcome of this vote," said ASM Chair Matthew Mitnick in a news release about the "no confidence" vote. "No longer will student voices be silenced."
MORE: Prof calls for all cops to be strangled
IMAGE: Twitter screenshot
Like The College Fix on Facebook / Follow us on Twitter