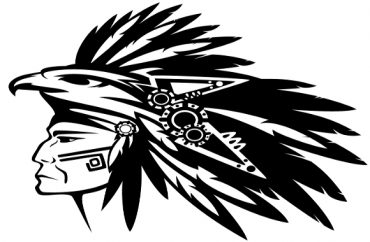 The decision was a close one last evening, but the Associated Students University Council at San Diego State University opted to keep the Aztec mascot and name for the school.
The Daily, er, Aztec reports the vote was 14-12.
The four voting members of the A.S. executive board voted to retain the Aztec, as did College of Business Representative Ben Delbick who noted the reasons for his vote were primarily economic: "it would become necessary to replace millions of dollars worth of Aztec-branded equipment and merchandise.
He also was concerned about alumni possibly withholding donations.
SDSU lecturer Ozzie Monge, who wanted to get rid of the mascot, noted the vote this time around was much better than two and a half years ago when it was a lopsided 25 to 1.
Two months ago, the school's Native American Student Alliance held an event — "Why Do You Have To Make It About Race? Because Our Mascot Is An Aztec" — to enlighten people as to why the mascot is racist.
[Monge] compared the failed mascot resolution to a resolution condemning anti-Semitism, which the University Council approved April 12.

"It's disappointing to see that there's some inconsistency in who gets valued, and whose rights get valued," Monge said. "But that's not surprising because we're dealing with something that has been commonly believed in for so long, without question."

He compared the resolution vote to asking white southerners for a referendum on ending Jim Crow laws in the 1960s. Such a referendum would likely have failed, but that would not have made the decision just, he said.

"That's why the talk of majorities and numbers is wrong," Monge said. "The debate should have been principles and values. And none of that came up."

MORE: Common sense prevails: SDSU rejects bid to boot 'Aztec' mascot

He said he will continue his opposition to the use of the Aztec mascot.

"I'll still be here," he said. "I'll still be educating. We'll do it again." …

Following the A.S. University Council's decision, 10 A.S. members resigned from their positions.

A.S. members Gass Hersi, Samantha Ledesma, Asha Abdirahim, Ozair Purmul, Chloe Sension, Mustafa Alemi, Halima Eid, Brie Hornig, Farris Nabulsi, and Arnelle Sambile stepped down from their positions immediately after the vote.

Alemi said he resigned because he does not believe A.S. supports students of color the way it supports other students.

"I want people to just own it," he said. "Just say you don't want to change the mascot, (you) don't give a damn if it's racist. Don't try and cloud it as if they're making some moral decision or some ethical decision."
Before the previous (25-1) mascot vote in late 2014, SDSU spokesperson Natalia Elko had said the school mascot "accurately portrays Aztec culture and history."
"Nearly 10,000 students voted, setting a new SDSU record for a student referendum and endorsing the proposed mascot by more than a 3:1 ratio," according to the university's website. "More than 4,700 Alumni Association and Aztec Athletic Foundation members voted in their referendum, with more than 88 percent of voters backing the mascot."
MORE: Native American group wants SDSU's 'Aztec' mascot eliminated
MORE: Students say Aztec mascot offensive, demand its decommission
Like The College Fix on Facebook / Follow us on Twitter
IMAGE: Shutterstock