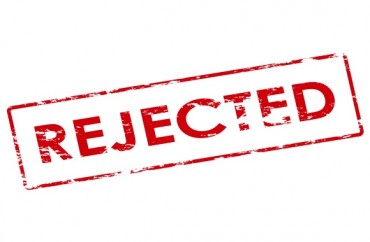 UPDATED
Group's support of 'American Exceptionalism' also cited as reason for denial
Santa Clara University's student government recently voted to deny a pro-capitalism campus club official recognition, citing the possibility that the group may invite conservative speakers, and that allowing it would be a stand against "humanity."
Santa Clara University's student senate voted 16-10 on Feb. 2 to deny the conservative club Turning Point USA official status. That decision severely hampers the group's ability to spread its free market message on campus, as the group cannot use campus funds to invite speakers without official recognition, and must recruit a staff member to book space for its activities.
At the Senate meeting, debate erupted after representatives from the Jesuit university's multicultural center criticized Turning Point, according to eyewitness accounts and a video obtained by The College Fix.
The director of the multicultural center stated that "this organization, nationally and on this campus, is against our ideals as a university with a Jesuit philosophy and more than anything it is against our humanity … This is not right, this is not what we stand for as a whole university."
Student Senator David Warne told The Fix via email that about 50 people, primarily from groups such as the Multicultural Center with large amounts of university funding, came to protest TPUSA's request for recognition.
Warne, who voted in favor of allowing the club to form, stated the debate centered around the possibility of the club inviting conservative speakers to campus as well as the organization's affiliation with the Professor Watchlist, an aggregated list of articles published by a variety of news organizations on professors who have said or done controversial things.
Critics alleged that other Turning Point chapters in California have hosted controversial Breitbart journalist Milo Yiannopoulos, and did not want his "provocative" presence at Santa Clara. They also argued the watchlist is anti-free speech, a notion Warne said he believes to be "hugely ironic." Others at the meeting apparently took issue with the fact that the leaders of TPUSA referenced "American Exceptionalism" in their presentation, he added.
Yet, while California College Republicans chapters have hosted or have attempted to host Yiannopoulos, no TPUSA chapters in the state have. Moreover, Caleb Alleva, president of the TPUSA chapter seeking recognition at Santa Clara, told The Fix over the phone that: "We stated very clearly that we did not want to invite Milo."
"They kept asking us if we were going to invite Milo and even in our presentation we said we were not going to invite him," Alleva said. "We stated that our goal is to draw opposing students into dialogue and we don't think that Milo does that."
"The senators broke their code of ethics [that calls on them to] allow diversity of thought," Alleva added. "We feel that student senators voted on their own ideas not on these ideals."
Though the multicultural center administrators primarily led the charge against the chapter, several students also voiced their concerns.
In the video, a student stated: "I would like to contest the characterization of Milo Yiannopoulos as just a mere provocateur, I would like to know the free speech grounds for inviting Milo on December 13 to the University of Wisconsin Milwaukee, which was an action done by your national chapter in which photos of a transgender student was circulated for public viewing."
General unrest and shouting followed this student's statement, as he had exceeded his approved 30-second period to voice his concerns.
One student noted that every chapter should be held individually responsible for whom they invite to campus.
Another senator stated that "this pushback is completely politically motivated, it is not about the rights. Admittedly this college leans to the left and there is apprehension that this club is pretty strongly conservative. This is about free speech, this club does not promote any hatred."
According to those wishing to start the chapter, the club prepared all of its paperwork in December, including a club constitution, mission statements, and ideas for events.
Turning Point USA's official platform states that it "exists to educate students about the importance of limited government, free markets, and capitalism. Through grassroots activism and peer-to peer conversations, TPUSA activists promote and re-brand conservative values on their college campus."
Senior Class Senator Karsten Andersen wrote an email after the meeting to the TPUSA chapter heads that did not mention the discussion of inviting speakers like Yiannopoulos, which dominated the meeting.
"The biggest concern for Senate was your ties to the national organization, Turning Point USA … a possible solution is changing to become the Free Trade Club. Another concern was the similarity to the political groups on campus," Andersen wrote.
The chapter plans to seek recognition again during the next academic quarter.
Editor's Note: The headline of this article has been amended. 
MORE: Conservative group called 'hateful,' denied official recognition at Drake University
Like The College Fix on Facebook / Follow us on Twitter
IMAGE: Shutterstock