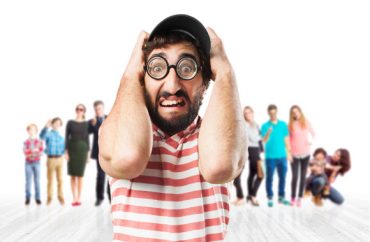 UPDATED
'Political censorship from a public university'
Some campus chapters of Young Americans for Liberty have hosted anti-feminist provocateur Milo Yiannopoulos or said other controversial things.
That was enough for Wichita State University's student government to decisively reject the formation of a YAL chapter, The Sunflower reports.
Student senators were perturbed not only by the Yiannopoulos events hosted by YAL chapters, but for their "speaking out against feminism and Black Lives Matter" and saying hate crimes against LGBTQ people were overblown, the paper says:
"Although I am someone who absolutely believes in free speech and activism and being able to speak up, what we have seen from this organization is dangerous," [Sandra Carlo] said. …

Sen. Zubair Kahn felt the controversial legacy of the organization outweighed any positives it might bring to WSU.

"I think that if we want to have a libertarian organization on campus, there are other ways to do that," Kahn said.
Timothy Dodd defended the right of the chapter organizers to defend themselves against being "pigeon-holed as racist and reactionary," but his was a minority view.
The public university already has College Republicans and College Democrats chapters.
The decision was unpopular with commenters on the Sunflower article. One wrote: "This is political censorship from a public university. Expect to hear from Foundation for Individual Rights in Education."
Sure enough, on Friday morning FIRE sent a letter to Wichita State President John Bardo warning that the public university is violating a 45-year-old Supreme Court precedent that student groups can't be denied recognition based on their political views.
It also started a grassroots pressure campaign to force the university into action.
Student group @YALiberty blocked at @WichitaState because of "dangerous statements … in the name of free speech." https://t.co/QI6RtUgLEF pic.twitter.com/pXWOlGVUqa

— FIRE (@TheFIREorg) April 7, 2017
In a press release, FIRE gave the backstory to the vote against the YAL chapter:
On April 5, the SGA Senate considered student Maria Church's application to form a campus chapter of YAL, which has more than 900 campus chapters nationwide. …

One student senator asked Church to describe YAL's position on "safe spaces." (In reply, Church asked if the group needed a position on safe spaces.) Another senator asked for the group's stance on "hate speech," to which Church responded that it's "deplorable" but protected by the First Amendment. … Senators also interrogated Church about YAL's opposition to so-called "free speech zones."

After Church left the meeting, the senators debated whether to approve YAL's application. Several senators advocated strenuously against officially recognizing the group … One senator said, "We've seen very dangerous statements being said in the name of free speech," and expressed concern that Church argued that hate speech is protected by the Constitution[, which is accurate]. Another senator said, "If you want to talk about having free speech, [YAL's] definition of free speech is highly skewed, based on the empirics of this."
This is an open-and-shut case, according to Ari Cohn, director of FIRE's Individual Rights Defense Program:
The Wichita State administration cannot give its student government authority to grant or deny recognition to student groups and then stand idly by when that authority is exercised in a viewpoint discriminatory manner. Wichita State must step in to reverse its student government's unconstitutional actions.
Read the story, FIRE's press release and its campaign page.
UPDATE: The Foundation for Individual Rights in Education wrote to Wichita State President John Bardo Friday, warning the vote was unconstitutional and must be overturned. It also started a grassroots pressure campaign against the university. The article has been amended accordingly.
MORE: YAL backtracks, says it hasn't blacklisted Milo
Like The College Fix on Facebook / Follow us on Twitter
IMAGE: Kues/Shutterstock