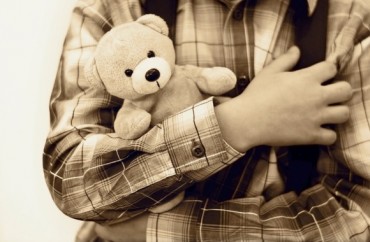 Doesn't apply to 'Safe Zone' LGBT training
In a demonstration of what one committed person can accomplish, Middle Tennessee State University's student government has overwhelmingly approved a resolution against "safe spaces."
It was shepherded through by Senator April Carroll, chairman of the College Republicans, who also helped found the school's chapter of the free-market Turning Point USA.
Turning Point's Hypeline reports that the vote total at Thursday night's meeting was 33-6, with three abstentions. The resolution begins with a recitation of the First Amendment, and says college should be a place where "ideals can be freely and openly expressed and challenged."
MORE: Colleges erect ball pits to offer students safe spaces
Under the resolution, the student government "formally opposes the creation of intellectual and ideological safe spaces where students and faculty could go to avoid confrontation with differing ideologies."
In a nod to the early opposition it faced, the resolution makes explicit that it has no effect on the university's existing LGBT "Safe Zone" training program in the Intercultural and Diversity Affairs Office.
(The student government itself has made no mention of this or any other piece of legislation in the fall term, even on its Facebook and Twitter accounts. Its page for Senate meeting minutes has not been updated since April.)
Carroll said in a statement the resolution went through "much deliberation," but that opposition due to "Safe Zone" concerns was "quickly resolved," and also noted that the resolution simply "discourage[s]" safe spaces – the Senate does not assert the power to ban them.
MORE: UChicago professors rebuke administration, declare love for safe spaces
She told Hypeline in an interview that she heard "horror stories" about how safe spaces were "destroying create [sic] and original thinking," and determined that "the hostility that they are facing wasn't going to happen on my campus":
I hope that this sets a bar to other colleges in the Southeast and across the nation that higher learning institutions accept new and different ideas, no matter what they be. I hope other conservatives across the nation stand and say that they won't be bullied by liberal professors in class, on campuses by other peers, and administrators. I hope they realize they have a first amendment right to say what they feel, despite the "safe spaces" that their colleges has put. We should always contrast other ideas that counter ours.
The Senate featured Carroll as its Senator of the Week in mid-September.
Read the Hypeline report and Carroll interview.
MORE: Six heroic ways to disrupt campus safe spaces this fall
Like The College Fix on Facebook / Follow us on Twitter
IMAGE: Shutterstock