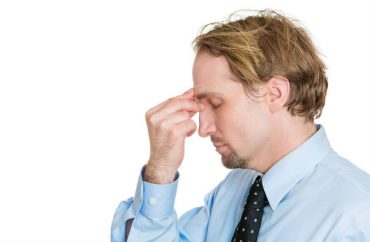 UPDATED
This is where we are: A student group at the University of Guelph in Canada has apologized for including the Lou Reed song "Walk on the Wild Side" on a playlist at a campus event.
Because, don't you know, the tune contains "transphobic lyrics."
The 45-year-old song is probably Reed's biggest hit and describes, according to The Telegraph, a "number of individuals [he] knew from frequenting Andy Warhol's Factory – among them transgender 'Superstars'  Holly Woodlawn and Candy Darling."
Here's a sample:
Holly came from Miami, F.L.A.

Hitchhiked her way across the U.S.A.

Plucked her eyebrows on the way.

Shaved her legs and then he was a she.

She says, 'Hey, babe, take a walk on the wild side.'
The Guelph Central Student Association wrote "We now know the lyrics to this song are hurtful to our friends in the trans community and we'd like to unreservedly apologize for this error in judgement."
It continues:
"We have committed as an organization to be more mindful in our music selection during any events we hold. We will be meeting to discuss how we can create better playlists in the future.

"If there are students or members of the campus community who overheard the song in our playlist and were hurt by its inclusion and you'd like to talk with us about it and how we can do better, we welcome that." …

In a further statement a spokesperson said: "The lyrics, 'and then he was a she,' devalues the experiences and identities of trans folks.

"The first issue with this is that it minimizes the experiences of oppression, and obstacles that trans people must overcome in order to be accepted in society (it's not as simple as shaving one's legs). It suggests that a change of appearance is a required to identify as trans, and this is a myth.

"Additionally, stating that conversing, spending time with, or having sex with a trans person is 'taking a walk on the wild side' is also problematic. It labels trans folks as 'wild' or 'unusual' or 'unnatural' which is a dangerous rhetoric."
Wait, don't stop there — nothing about Reed's use of the term "colored girls"?
The Telegraph notes many chided the organization on social media for the apology, and that the aforementioned Ms. Woodlawn (who died two years ago) viewed the song favorably, stating "Lou Reed made me immortal."
This latest example of PC stupidity makes me feel rather accomplished: I performed "Wild Side" with a buddy at a local open mike night during our college freshman year.
UPDATE: The Fix was notified that the source Telegraph piece is based on, without attribution, an exclusive report by the Media Research Center's Ashley Rae Goldenberg. 
MORE: Sorority's domestic violence fundraiser canned due to 'insensitivity,' 'transphobia'
MORE: Gay activist Dan Savage accused of 'transphobia'
Like The College Fix on Facebook / Follow us on Twitter
IMAGE: Shutterstock