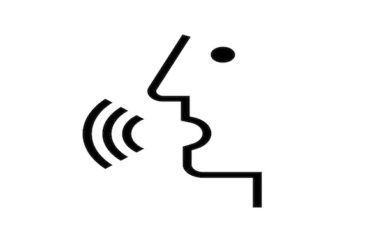 UPDATED
The Ball State University Student Government Association and Black Student Association are hosting a forum this evening to chat about diversity, inclusivity, and race relations in the wake of the school bowing out of its relationship with the founder of Papa John's pizza.
The event, titled "Hear Our Stories," will highlight what has happened regarding Ball State alumnus "Papa" John Schnatter, whose utterance of the "N" word caused a paroxysm of self-righteous indignation across the land among the perpetually aggrieved set.
Despite Ball State at first standing by the pizza magnate, its Board of Trustees backpedaled last week, voting to ditch Schnatter's name from the Institute for Entrepreneurship and Free Enterprise, and to return all institute gifts to Schnatter's foundation.
The Daily News reports the campus SGA and BSA "were disappointed and disagreed" with the board's [original] decision, and as such began to organize the forum — because "publishing statements" just wasn't enough.
"We're not looking to have this be a negative forum. The end goal of this forum is to get the student input to see what we need to do with the administration to make Ball State better," [SGA President Isaac Mitchell] said. "What's happened in the past has happened and all we can do now is work together to try and make things better in the future and make sure we don't have another Papa John incident come up."

Mitchell said students reached out to SGA following the board's statement, sharing their own opinions and those of university faculty members.

"I think we proved that the Ball State students have their minds and their hearts in the right place," Mitchell said. "The amount of people that cared and took action to write letters and get on social media and it led to a change, obviously, as we saw on Thursday."

More than anything, the forum is to create a community-driven conversation to look toward the future to see how students can partner with faculty, administration and alumni to make sure issues like the Schnatter scenario stop happening, Mitchell said.

[BSA President KeAyra] Williams agreed, and said she thinks it is important for students' voices to be heard, while also creating a constructive plan to answer questions like: "What can we do next?"
Anyone want to bet that the "student input" to "make Ball State better" basically will be a demand to "kowtow to the media/social media mob quicker next time" … and all context be damned?
Remember, Ball State originally noted there was no sinister or derogatory intent on Schnatter's part. If context isn't even brought up at this forum, then all the confab will be good for is just another feel-good, uni-mind grievance fest.
UPDATE: Clairvoyance confirmed:
KeAyra Williams, BSA president, presented the audience with a list of actions the university could take to show support for the students in wake of the Schnatter decision.

The list included three main phases, including a symbolic justice phase and two restorative justice phases. Each phase listed five steps the university or Schnatter could take to support minority students on campus. …

The list also includes Schnatter delivering an in-person, open and honest apology to students and removing Papa John's Pizza from the Atrium, which the university doesn't plan on doing.

"We will not be closing the Papa John's operation on campus. Papa John's Pizza – the corporation – has made significant corporate changes in the wake of circumstances surrounding John Schnatter's statement. We do not want to further economically impact workers who are part of local franchises," university spokesperson Marc Ransford said.
MORE: Ball State University fails to do its basic job
MORE: Ball State refuses to disavow Papa John's founder
IMAGE: Sviatlana Sheina/Shutterstock.com
Like The College Fix on Facebook / Follow us on Twitter