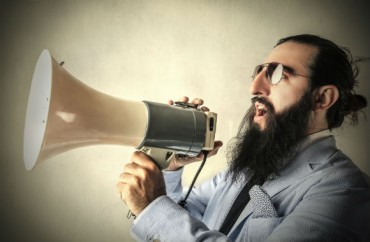 Members of several student organizations at Kent State University are demanding that a tribute to late Israeli Prime Minister Golda Meir be taken down due to her participation in the "ethnic cleansing of Palestinians."
Writing in Kent Wired, Students for Justice in Palestine President Yousof Mousa said the Meir display is a "discriminatory…daily" reminder of racism at the school.
"Unfortunately for black and Palestinian students…while she [Meir] might be a model for some students, her legacy is more complicated for many of us."
The Spanish and Latino Student Association (SALSA), Ohio Student Association, and Muslim Students Association (MSA) joined Mousa and the SJP in support.
He added that the display "contributes to a climate that makes us feel like we do not belong here" and actually tied it into the Trump presidential campaign.
Citing the academic research of virulently anti-Zionist "Israeli scholars," such as Ilan Pappe and Tom Segev, Mousa wrote that Meir "had policies and statements that were expressly racist against Africans," which "produced many hurtful stereotypes, and we hear about people of color today in the racism authorized in the Trump campaign."

"For Palestinians, it is doubly hurtful — Meir once said that we don't exist as a people," he added.

MORE: Pro-Palestine students demand UCLA prevent 'hate speech' against them

Mousa said the coalition of Kent student groups would like to see "someone more fitting of a diverse and inclusive campus environment" featured, suggesting famed Jewish theologian Rabbi Abraham Joshua Heschel or political theorist and author of The Banality of Evil, Hannah Arendt.

Responding to potential critics, Mousa wrote that SJP recognizes "many want to silence our support for Palestinian rights by labeling us antisemitic. We are not. Many of our closest allies in the US and across the world are Jewish and believe deeply in Palestinian rights. We struggle together with them as we do with all other people of color and white allies that believe in eliminating racism, discrimination and systematic violence."
The article points out that Meir "is remembered as being a key player in bolstering Israel's relations with Africa and for seeking peace with Israel's neighbors."
She is noted for saying "We will only have peace with the Arabs when they love their children more than they hate us."
MORE: Israeli academic silenced by pro-Palestine activists for promoting 'war crimes'
MORE: SJP wants U. of Chicago to punish folks who posted anonymous flyers
Like The College Fix on Facebook / Follow us on Twitter
IMAGE: Shutterstock