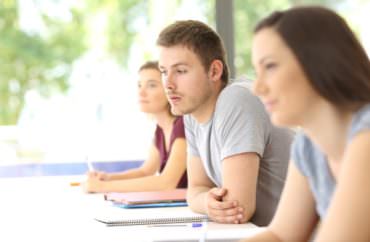 Minnesota State University Moorhead recently announced it will now offer two 90-minute training programs to help student leaders "recognize areas where they have privilege."
The two trainings for campus leaders such as members of the Student Athlete Advisory Committee, office assistants, RAs and student orientation counselors will deal with topics such as racism, sexism, homophobia, transphobia, "and other forms of prejudice and discrimination," according to the university's website.
Campus leaders hope students learn "core diversity and social justice concepts, including privilege, oppression, and microaggression," along with how to recognize "areas where they have privilege and how this shapes their experiences and interactions," campus documents state.
The university's Office of Diversity and Inclusion also expects staff to make the trainings required for student leaders and to "stress the importance" of the lessons, campus documents state.
But Chief Diversity and Affirmative Action Officer Donna Brown wrote in an email to The College Fix that the sessions are not required. 
"These two sessions are part of a series of training sessions offered to student leaders before the start of Fall classes," Brown said. "A student may opt out of any individual session, including these two. … The sessions are open to any student who wishes to participate, so some may choose to attend."
The two trainings are new to the public university.
"Social Justice 101 is new," Brown said. "You. Me. We. is a program offered by GTC Dramatic Dialogues that has been offered on other campuses, but this is the first time we are offering the program at MSUM."
"Social Justice 101" is described as a:
90-minute interactive presentation introduces students to core concepts of critical social justice, including identity, privilege and oppression, intersectionality and microaggressions. The second half provides tools and scenarios to help students learn to become better listeners and navigate difficult dialogues in day-to-day interactions. Students will gain a more nuanced understanding of how identity shapes our experiences and the role each of us can play in creating more inclusive communities.
"GTC Dramatic Dialogues Presents You. Me. We." involves:
An interactive program on racism, sexism, and LGBTQ issues especially for college students. Presented by GTC Dramatic Dialogues, You. Me. We. begins with a monologue that exposes the often-unintentional ugliness of prejudice, setting the stage for a lively discussion of diversity. Then in two scenes, we follow students as they attempt to navigate the sometimes-difficult terrain of multicultural campus relationships. During talk-backs, students can confront the characters and voice their own opinions on issues of race, sex, sexual orientation, and gender. You. Me. We. is a 90-minute program that gets college students talking about diversity.
The second description is accompanied with a warning that the training might include "explicit or vulgar language" referring to how "some people may talk about the issues," and also include "scenes that represent real life situations that may cause discomfort, anxiety, or an emotional response."
The description concludes with a note that counseling staff will be available for students who need to leave the training to talk during or after the program.
MORE: Someone hung a 'White Male Privilege Is A Myth' poster next to the 'Dismantle Whiteness' mural. Guess what happened next.
MORE: Students who sat in on 'Christian Privilege' event call it short on proof, long on white privilege accusations
Like The College Fix on Facebook / Follow us on Twitter