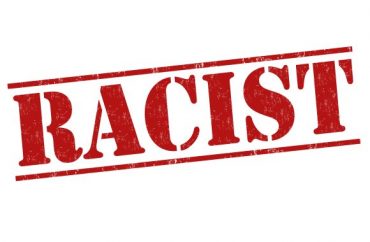 "It is far easier for white men to get to work on time than Black people who are having to change their hair to fit the workplace's professionalism standards."
A senior from Tulane University recently took to the pages of his student paper to proclaim that dressing and acting "professional" is racist … and "rooted in white supremacy."
Shahamat Uddin writes in The Hullabaloo  "I catch a reflection of myself in the window across the room and, at first, I don't recognize myself. I see a shell of who I am, an individual transformed to fit the historically white standards of business professionalism."
He points out that he's removed all his piercings, and has practiced English words with which he "struggles daily." (Based on his Hullabaloo profile page, it doesn't appear as if he has many piercings, however.)
Uddin asks what, exactly, are we doing when we ask students to be "professional"? Answer: Telling blacks to refrain from using "black" English and non-whites not wear anything "cultural," and "asking applicants to speak on work experiences that were 'challenging' instead of the ones where we had racist bosses."
"The practice of professionalism," he says, "is shaped to advance the careers of white, straight, married men."
Non-English speakers are expected to come to the workplace and shape their identities for the comfort of other people. Professionalism is an entitlement to other people's speech. Restricting non-English languages in the workplace is not an advancement of a company's goals but an advancement of xenophobia. …

Punctuality centers whiteness. It is far easier for white men to get to work on time than Black people who are having to change their hair to fit the workplace's professionalism standards. Nonwhite people have to spend significantly more time than their white counterparts on molding themselves to a white Western lifestyle before work.

The 40-hour work week was built to allow white men to succeed at work while their wives would care for all of the family's child and home responsibilities. The reason "CP time" exists is because non-Western cultures tend to have more polychronic work environments, and there is a different prioritization of family and relationships over capitalist productivity and work demands.
Uddin goes on to claim that although "some degree of timeliness is crucial to the work environment," if a non-white person is late even once, whites will consider this confirmation of the stereotype that brown people can't be on time (even though he just laid out the reasons why this happens).
"Coming from a Brown and immigrant family, I know that this country was not made for me," Uddin concludes. Nevertheless, he says feels obligation to penetrate these professional (white) spaces in order to "make them better" for people like him.
MORE: Professor calls free speech 'racist' (audio)
MORE: Rutgers professor: Even the concept of time is racist
IMAGE: Shutterstock.com
Like The College Fix on Facebook / Follow us on Twitter