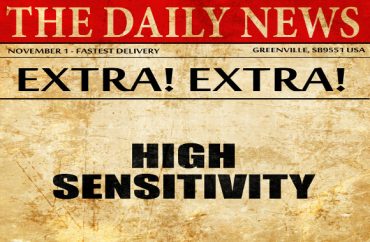 We've all filled them out: professor and course evaluations at the end of the semester. And a University of Washington student doesn't think they go far enough.
Charlotte Houston writes in The Daily that evaluations also need to ask whether students feel "safe, respected, and represented."
Houston was aghast that one of her professors, a biology instructor, had the unmitigated gall to refer to one's biological sex as "gender" which, she claims, "does not necessarily correspond with biological externalities."
"I felt angry and distressed by the misinformation and confusion my apparently well-respected professor was seeding in the students around me," she says. The prof's alleged misapplication of the term could "make many of his students feel invisible or unrepresented."
To Houston's regret, there was no section on this class's end-of-semester evaluation to "quantify the feeling of [her] heart racing while [she] refused to take notes on information that excluded groups of people," nor for noting how the professor once made her "feel stupid in front of [her] peers for asking a question that he considered too basic."
I don't need to ask around to know that there are plenty of other situations where students must feel like their identities aren't being represented fairly in their courses — whether it's because the books they're reading are entirely written by white men, their professor made an insensitive joke, or a student felt targeted for their minority status.

Professors are humans, and humans are prejudiced, and they definitely won't become better if they don't know that their words and actions are eliciting these kinds of reactions from their students. And while sometimes we feel comfortable enough to raise this concern to their faces, it's often the case that if a professor has already made us feel unsafe, an anonymous course evaluation is probably the best place for us to air those concerns. …

If your instructor makes you feel belittled or small in some way, even if it's not identity-based, that's a grievance you should have a place to air that isn't just formally complaining. And, it should be something that's publicly accessible — which, by the way, some measures of course evaluations are, as long as you have a UW NetID. …

If course evaluations are essentially useless in measuring whether students have learned successfully or not, then they should at least ask for some feedback that people are usually pretty good at self-reporting: their feelings of acceptance, support, and inclusion.
"Belittled … in some small way." Imagine the field day conservative students would have with such an outlet. It's doubtful, of course, that demographic is what Houston has in mind.
By the way, don't "whine" about Houston's generation being "too sensitive," or its obsession with things like "safe spaces." If you do, she says, you just "lack empathy" and "justify disregard" for the impact of people's words and actions.
MORE: Study says more than 33 percent lie on course evaluations
MORE: Researchers improve evaluations for women by telling students they're biased
IMAGE: Shutterstock.com
Like The College Fix on Facebook / Follow us on Twitter