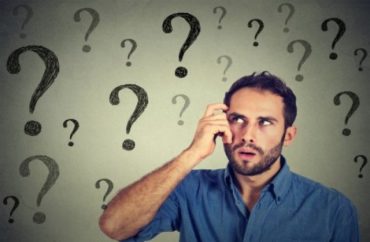 College fraternities don't always have the best reputations, but serious people would not argue they should be subjected to the mob when they do something inappropriate — and most especially when they don't do something inappropriate.
But William & Mary student Aditya Mohan begs to differ.
In an op-ed in the student paper The Flat Hat, Mohan er, argues that the spray-painting of the words "rapist" and "rape" on campus frat houses "was a much-needed action against terrible and powerful institutions."
She then claims that erasing the graffiti could amount to censorship … and "possibly the silencing of survivors."
Incredibly, satire this is not:
Within universities, fraternities are a microcosm of the patriarchal, classist and white supremacist structures that exist in society. It is important to recognize that instances of sexual violence are never isolated.

Rather, they are the manifestations of a culture with an ingrained imbalance of power that normalizes the violation of autonomy of one by another. And therefore, while sexual assault statistics should be enough to convince you that fraternities should be dismantled, I think it is a good idea to look at what lies at the essence of fraternities to see why they embody the culture of authoritarianism and inequality.

On the surface, the primary feature of fraternities is that they're usually only inclusive to those whom fraternities recognize as men. There can be no justification for this segregation. Cis men in most societies — and particularly in our western society — have held power over women and forced non-binary and trans people into hiding. Fraternities' hold on social power allows them to objectify women and reinforce the gender binary.

That is what is immediately apparent to most of the campus community. This is a symptom of a larger structure that enables people born with privilege to retain their privilege.
"Fraternities are not, as they say to defend themselves, free associations of like-minded men," Mohan continues. "They are constitutionally institutionalized structures that perpetuate an imbalance of power and allow a certain section of society to believe they can control the bodies of another."
And that is why, she says, calling any member of a fraternity a "rapist" is justified.
"Direct action" like the spray-painting is permissible because such "return[s] power to the campus community and victims," Mohan adds. Appealing to the school administration is useless because it is "part of the same power structure" of which fraternities are a part.
There's a simpler term for all of this nonsense: "mob justice."
MORE: Wesleyan must pay fraternity nearly $400K for shutting it down over coed dispute
MORE: Frat libeled by Rolling Stone lets magazine off easy with puny settlement
IMAGE: Shutterstock
Like The College Fix on Facebook / Follow us on Twitter