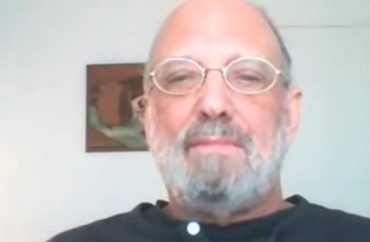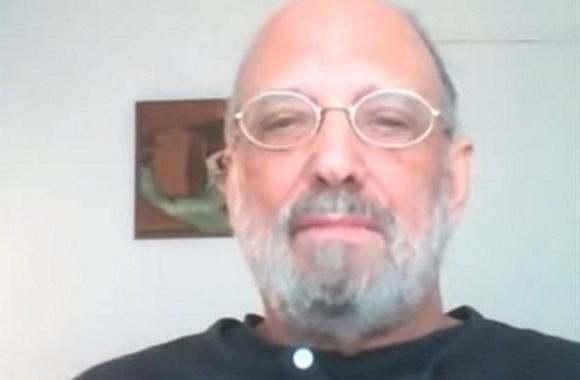 But McGill University stands firm against protest
Eight student-run organizations at Montreal's McGill University have demanded that the emeritus status of Professor Philip Carl Salzman be revoked as one part of an effort to overhaul McGill's policies on academic freedom, which these students say they believe "protect and legitimize racist and Islamophobic dialogues."
Professor Salzman is a respected member of the anthropology community and holder of a number of positions in the field of Middle Eastern relations, among other distinctions.
But in an open letter, the student groups denounce Salzman's written criticisms of "multiculturalism, immigration, gender parity, cultural equality, social justice, and the Black Lives Matter movement, along with dismissing the existence of rape culture and systemic racism."
The student groups which signed on include minority representation organizations, as well as two anthropology-based groups and the Students' Society of McGill University.
The College Fix reached out to each of the groups that signed the letter. The only response received was from Brooklyn Frizzle, vice president of student affairs with the Students' Society.
According to Frizzle, the initial complaint over Salzman's writings came from the Canadian Arab Federation, which unsuccessfully attempted to get McGill University to publicly condemn Salzman's writings. The former president of the federation then contacted the Students' Society, creating a "larger discussion on racism and academic freedom among equity-seeking groups."
On the issue of a student government organization seeking to censor a former member of the university's faculty, Frizzle responded by stating "no freedom is without limits" and that "freedom of expression cannot be used to defend hate speech."
The groups' open letter, dated Nov. 30, states McGill "consistently prioritizes the protection of an extreme version of academic freedom over the safety and wellbeing of its students."
An official statement was released by McGill on December 15. While it does not mention Salzman by name, it reiterates the university's "staunch commitment to academic freedom."
"The pursuit and testing of ideas – even those that are unpopular or unorthodox – must be permitted without hindrance on a campus. Hence, no single idea, argument, word, or work is 'prohibited' at McGill; too many historical and contemporary examples have shown the danger of institutional censure," reads the statement, signed by Provost Professor Christopher Manfredi.
Frédérique Mazerolle, media relations officer for McGill, told The College Fix the university upholds the importance of diverse viewpoints, stating that a "commitment to academic excellence" can only be upheld if the university is "an open environment where different views and ideas can be expressed and debated with mutual respect and without fear."
Salzman himself has been very vocal both about the situation surrounding his status, and how issues like this are indicative of the prevailing culture on college campuses today.
In a response to the open letter, Salzman states of the signing student groups that "their view appears to be that diversity of opinion about important subjects is unacceptable."
"These students," according to Salzman, "appear to believe that they are at McGill not to learn anthropology, but to teach anthropology."
In another column addressing the implications of such censorship on the field of anthropology, Salzman states that the version of the study being encouraged by groups such as those at McGill exists solely to "advance social justice" and "could be justly labeled 'victimology.'"
Salzman's description of this disconcerting new academic culture characterizes these students as "attack[ing] the messenger rather than the message," and "move swiftly from accusation to sentence, without bothering to pass through argument and evidence."
Salzman told The College Fix that "it should concern everyone" that "students who are our future teachers, professors, doctors, lawyers, government bureaucrats, and legislators display a totalitarian mentality reminiscent of fascists and communist regimes."
The student signers of the petition have an approach, he added, that "is about as far from a true academic life as one could imagine."
MORE: Retired conservative SDSU prof targeted by effort to revoke emeritus status
IMAGE: YouTube / Shutterstock
Like The College Fix on Facebook / Follow us on Twitter