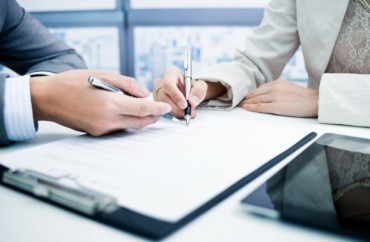 It seems it wasn't enough for those unhappy with the Young Conservatives of Texas' (anti)-affirmative action bake sale to just protest the event. No sir.
They now want the YCT booted off campus.
The Daily Texan reports that UT junior Guneez Ibrahim, yet another modern college student with little-to-no knowledge of the First Amendment, started a petition to oust the group because "she believes the bake sale targeted racial minority groups in a negative way."
She goes a step further, claiming the event was … a hate crime.
"I was talking to students who identify as people of color or non-people of color, and both parties had negative reactions [to the bake sale], so I figured a petition would create a collective forum for students to voice their opinion and express their grievances," Ibrahim said.
She says YCT needs to be sanctioned — somehow — "otherwise similar events will continue to occur on campus without punishment."
The development of a hate crime policy has been in the works as part of the University's Diversity Action Plan, which President Gregory Fenves mentioned at his State of the University address, but no public announcements from the University have been made regarding the specifics of the plan.

University-wide Representative Ashley Choi was one of the first people to show up to protest the bake sale. Choi said she considers the event to be a hate crime and fully supports the petition calling for the suspension of YCT.

MORE: 'Racists go home!' protest confronts U. Texas (anti)-affirmative action bake sale

"When [universities] don't have concrete policy defining what constitutes a hate crime, a lot of the lines get blurred, and a lot of the racist, misogynistic, homophobic and transphobic incidents happening on campus are disguised as freedom of speech or academic freedom," said Choi, an international relations and global studies senior. "Because of [this] a lot of organizations, especially Young Conservatives of Texas, have been getting away with this kind of racist disaster."

The Campus Climate Advisory Board, which consists of student leaders from across campus, released a statement condemning the actions of YCT, calling the bake sale "offensive, inaccurate, and hate-filled."
The petition currently has over 800 signatures, and the Campus Climate Response Team received 178 whin– er, complaints about the bake sale.
In a press release, the YCT said "[We] will not be deterred by liberal elites that would love nothing more than to silence conservative, common sense voices on campus.
"We will continue to speak out against policies that are harmful or give preferential treatment based on nothing more than immutable characteristics."
MORE: Harvard's cross-dressing burlesque troupe must accept women, petition demands
MORE: Elon U. snowflakes petition against appearance of 'slightly right of center' speaker
Like The College Fix on Facebook / Follow us on Twitter
IMAGE: Shutterstock