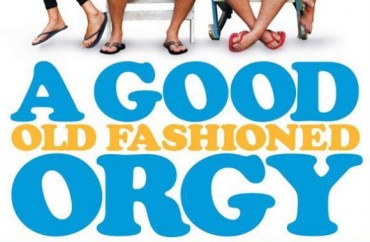 Campus sexual-assault allegations are often so vague that watching the community response is akin to witnessing a mob of 17th-century villagers tying up an eccentric woman and setting her on fire because someone got diarrhea.
Then you read a lawsuit filed by the student accused of sexual misconduct and you feel like you're reading the Starr report, or maybe another bad YA novel, because it's so graphic and weird.
The January 2013 situation at the University of Southern California, laid out in a California Court of Appeal decision Tuesday, is definitely weird.
Fortunately for the student who was punished for his role in the gross-out sexcapade, the judges ignored the weirdness and recognized he was "denied a fair hearing" based on evidence he wasn't given and which didn't support the adjudicators' findings.
You're probably going to see more judges hammering home on these points: Defendants must know the factual allegations against them, and findings must be supported by the facts. Even at a private university like USC.
Another day, another opinion blasting a college for an unfair hearing. Today, it's the Cal. Ct. App. in Doe v. USC: pic.twitter.com/RdJBXwOACj

— Will Creeley (@WillatFIRE) April 5, 2016
Butt slap, that's where it's at
According to the court, the female student ("Jane") had consensual sex with two men ("John Doe" and "Student 1") concurrently at a party, apparently enjoyed it, and went back for oral sex with John – into a room that was apparently expecting an orgy. You've been warned:
At some point during this encounter, the other men present in the room—not including John—exceeded the scope of Jane's consent. One man began getting rough and hurting Jane by "forcefully finger[ing]" her. The men were also talking to each other about Jane. Jane recognized the voice of Student 1 saying, "How do you like that?" as she was being penetrated roughly. John was also saying "dirty things" about Jane and making "comments about my body." Jane perceived these comments as degrading and demoralizing. Student 1 slapped Jane hard on the buttocks. Someone else, possibly Student 2, slapped Jane again.

This interaction lasted for one to two minutes. Jane did not say anything to John or the other men, nor did she ask them to stop. Jane told interviewers that when the men "got rough" she thought she might cry; despite trying not to, she did begin to cry. John said out loud, "Is she crying?" and "I can't believe she's crying." Jane perceived his statements as mocking or ridiculing rather than compassionate.

All physical contact ceased "immediately" or "instantly" upon John's observation that Jane was upset and crying.
So yeah, nobody looks particularly bright here. (Alcohol was involved, unsurprisingly.)
Keep in mind that Jane's allegations of sexual assault are not against John, yet USC's Student Judicial Affairs and Community Standards (SJACS) office found him responsible for nine code violations, including assault.
RELATED: Senate chairman demands Department of Education 'immediately rein in' its Title IX 'abuses'
The Student Behavior Appeals Panel then knocked down his code violations to just two: John "encouraged or permitted" the others to slap Jane's butt and he "endangered" her by leaving her alone in the room with two men. It knocked down his suspension from two years to one.
Here's the problem, the appeals court says:
Because John was not informed of the factual basis of the allegations at the outset, SJACS told John that they were investigating his involvement in a sexual assault, and the sanction John appealed was based primarily on a finding of sexual assault, John was never afforded notice or a meaningful opportunity to address whether he "encouraged or permitted" the slaps, or whether his departure from the bedroom endangered Jane.
"If notice is to be meaningful," the judges state, "it must include information about the basis of the accusation" – the factual allegations, not just the code violations. That's the prerequisite for a "fair hearing."
When reading Doe v. USC (2016) recognize under CA law, USC faces similar due process req. to a public U. https://t.co/Wrmx35QoMa #SAHElaw

— John Wesley Lowery (@drjwlowery) April 5, 2016
Common law is the basis for due process
Regarding witness statements, USC argued that John could have asked for their statements to inform his own, but he didn't, so it's his fault. That won't cut it, the judges say – pay attention to their citation of common law here:
But requiring John to request access to the evidence against him does not comply with the requirements of a fair hearing. … Even where constitutional due process protections do not apply, common law requirements for a fair hearing under section 1094.5 do not allow an administrative board to rely on evidence that has never been revealed to the accused.
They go on to cite a California Supreme Court ruling against a private association of orthodontists that rejected one applicant for membership based on "certain issues" it never told him were under consideration.
This is important for campus administrators – and their federal overseers at the Office for Civil Rights (whose infamous "Dear Colleague" letter is mentioned by the judges) – who argue that adversarial hearings are not necessary:
Here, SJACS relied on information never revealed to John, and the Appeals Panel suspended John on a different theory than SJACS. John was not provided any information about the factual basis of the charges against him, he was not allowed to access any evidence used to support those accusations unless he actively sought it through a written request, and he was not provided with any opportunity to appear directly before the decision-making panel to rebut the evidence presented against him.
Read this slowly (emphasis added): "While a full trial-like proceeding with the right of cross-examination is not necessary for administrative proceedings, we cannot agree with USC that the process afforded to John met the standards of a fair hearing under section 1094.5."
1/ accused students have done surprisingly well in state courts–TN, OH, now two in California.

— KC Johnson (@kcjohnson9) April 5, 2016
2/ another good example of pattern identified by @SamatFIRE of Orwellian use of "hearing" def: pic.twitter.com/ueTYjhG5Y6

— KC Johnson (@kcjohnson9) April 5, 2016
3/ since state court cases are harder to track, have to wonder how many cases like this working their way through the system.

— KC Johnson (@kcjohnson9) April 5, 2016
You don't get to invent findings out of thin air
In another blow to campus adjudicators, the judges say that "substantial evidence" must back up their findings. In John's case and the alleged encouragement of butt-slapping, it did not:
The Appeals Panel adopted a conclusion from the SJACS report stating that "each time a blow was delivered, one of the men, including [John], made taunting and aggressive comments about what she was experiencing." USC quotes this statement no fewer than six times in its briefs in support of the argument that the Appeals Panel's decision was supported by substantial evidence.
Yet Jane didn't mention the slapping in her first two interviews and her "accounts were extremely vague about what John actually said." The judges note that Jane's only apparent reference to John encouraging others to do something to her preceded her mention of the slaps, and they were even less credulous about John's ability to prevent the slaps.
Keep in mind USC was implying John had some telepathic connection to the other guys:
In the six interviews discussing what occurred in the bedroom (two interviews with John and four interviews with Jane), none of the information demonstrates that John, by his words or actions, permitted Student 1 and Student 2 to slap Jane. To conclude that John could have or should have done something to control the other men's behavior necessarily requires an assumption that John knew that Student 1 would slap Jane, and then that Student 2 would follow up with another slap (or, in the case of Jane"s fourth interview, that he was aware a third slap would occur).
The judges also scold USC for saying John endangered Jane when he left, noting that Jane herself never said she was in danger and that USC is putting John in a "Catch-22": Campus rules state that he can "remove" himself from a violating situation, yet when he left, USC said that itself was a violation.
Finally, the judges call out USC for relying on hearsay evidence that contradicts several interviews with John and Jane – the direct parties – to find John responsible for "abandoning a vulnerable student" when other men were around.
Fans of due process should not overestimate how much this one ruling – in a state appeals court, remanding a case to the trial court – will affect future litigation going forward.
But it's one piece in a patchwork of rulings that suggest judges will increasingly look skeptically at the typical protocols in campus adjudications. It's useful ammunition to state and federal lawmakers who are hoping to rein in abuses by campus administrators and federal bureaucrats who are more driven by PR than the rule of law.
RELATED: University System of Georgia gives students accused of rape a slightly more fair process
Like The College Fix on Facebook / Follow us on Twitter
IMAGE: A Good Old Fashioned Orgy