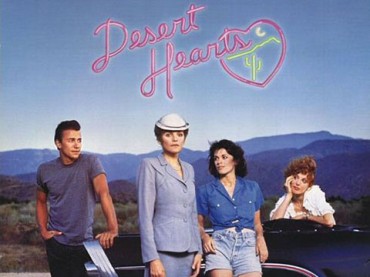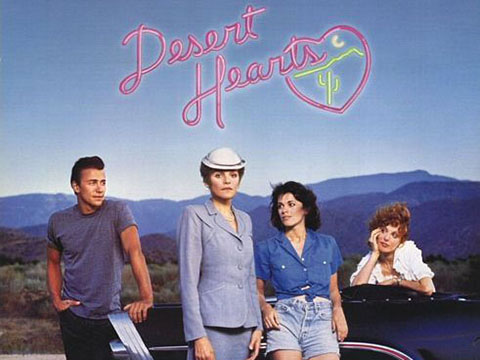 The University of New Mexico's punishment against a student who criticized homosexuality in a class assignment appeared to have no "legitimate pedagogical purpose," a federal judge ruled, allowing the student's First Amendment lawsuit against the school to proceed.
Such rulings are not a foregone conclusion where student speech is concerned, especially in regard to their views on controversial social issues, according to The College Fix's review of litigation.
Monica Pompeo took a University of New Mexico course two years ago titled "Images of (Wo)men: From Icons to Iconoclasts." The class watched and wrote a critique of Desert Hearts, "a movie depicting a lesbian love story," according to the ruling by U.S. District Judge Christina Armijo.
Pompeo's critique said that one of the characters in the movie had a "perverse attraction to the same sex" and a "barren womb." Adjunct Professor Caroline Lawson Hinkley said Pompeo's paper was "inflammatory and offensive" and called it "hate speech."
Because Hinkley told Pompeo that it would be in her "best interest to drop the class" and refused to grade the paper, Pompeo withdrew from the class, according to the ruling.
In order to stay caught up on her credits, Pompeo enrolled in an independent studies course taught by Hinkley's supervisor, Susan Dever, but Dever also warned her that using language such as "barren" would not be tolerated, according to the Albuquerque Journal.
Pompeo's lawsuit refers to the syllabus distributed the first week of Hinkley's class. It states that "we do not expect anyone to necessarily agree with the positions and arguments advanced in our work. There's controversy built right into the syllabus, and we can't wait to hash out our differences."
Armijo's ruling, which came down Sept. 29 but was not covered in the media until mid-October, highlights that divergence between the syllabus and Hinkley's response to Pompeo's views.
"The First Amendment violation in this case arises from the irreconcilable conflict between the all-views-are-welcome description of the forum and Hinkley's only-those-views-with-which-I-personally-agree-are-acceptable implementation of the forum," Armijo wrote.
"Plaintiff has made out a case that no reasonable educator could have believed that by criticizing lesbianism, Plaintiff's critique fell outside the parameters of the class, given the description of the class set out in the syllabus," the judge said.
Hinkley and Dever declined to comment to The Fix. Pompeo's attorney, Louren Oliveros, did not respond to a request for comment, but earlier told the Journal that "[w]e're very much looking forward to having this case go to trial."
The University of New Mexico case follows several others that involve colleges requiring students to hold or abstain from holding a particular viewpoint, with varying rulings.
A Rhode Island College graduate student in social work, Bill Felkner, was threatened with lowered grades if he didn't lobby the Legislature for liberal policies that he opposed, according to the Foundation for Individual Rights in Education.
Felkner sued the school in 2007, but the school's lawyers sought a dismissal because "social work requires adherence to a certain view of how to help the disadvantaged," according to WORLD magazine. It's not clear what happened to the lawsuit. The National Association of Scholars profiled Felkner's plight in depth in 2008.
An Augusta State University school-counseling student was expelled when she refused to undergo "diversity and sensitivity training" – a requirement imposed after her instructors learned about her views against homosexuality, the foundation said.
The Eleventh U.S. Circuit Court of Appeals rejected her appeal of a lower court ruling that said the training was not meant to change her beliefs, but instead prepare her for the types of clients she may eventually counsel.
In a case that challenged a speech code that hadn't been used against a student, the Third Circuit in 2008 issued a broad ruling in favor of classroom speech. It said that Temple University's sexual harassment policy "provide[d] no shelter for core protected speech" and that "discussion by adult students in a college classroom should not be restricted."
A Temple master's student in military history, who had served in the National Guard and been called to duty in Bosnia, had sued the school, claiming that the policy chilled his speech about women in combat and the military. The foundation, among many other groups, filed a brief against Temple's policy as unconstitutional.
The mixed decisions show the blurry lines when it comes to First Amendment rights within universities.
Peter Bonilla, the director of the foundation's Individual Rights Defense Program, told The Fix there was "really not a simple or easy answer" about the extent of such protections. "Cases like these remind us of the importance of freedom of conscience and the injustice done when our places of higher learning fail to respect it."
College Fix reporter Courtney Such is a student at Furman University.
Like The College Fix on Facebook / Follow us on Twitter
IMAGE: Desert Hearts Productions