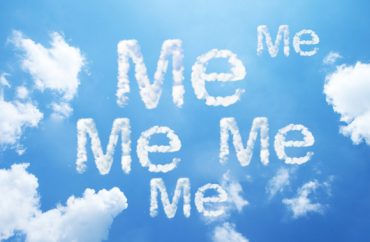 If the antics of the media- and self-appointed Marjory Stoneman Douglas High School spokesfolk on CNN, MSNBC, and Twitter haven't been enough to induce some vigorous eye rolling, the reaction this past week to the Secretary of Education's visit probably should.
On Wednesday, the first full day of classes since Nikolas Cruz shot and killed 17 people, Betsy DeVos* made an appearance at the school to talk with students and others.
Certainly Ms. DeVos had to have an inkling of what to expect. After all, one of the louder mouths to emerge post-shootings, that of student David Hogg, bragged on HBO's Bill Maher show that he hung up on a call from the White House regarding a gun control listening session.
Hogg and schoolmate Cameron Kasky also yammered about how they don't have to respect people "just because they have to" (a reference to the latter's treatment of Florida Senator Marco Rubio on CNN's infamous post-Parkland town hall), and informed the generations which came before them "We appreciate that you are willing to let us rebuild the world that you f—– up."
Classy, eh?
Even before DeVos set foot on campus, another of the famous Stoneman Douglas spokesfolk chimed in:
Good thing I was already planning on sleeping in tomorrow https://t.co/Oy6ALcDHLZ

— Emma González (@Emma4Change) March 7, 2018
And:
Literally no one asked for this https://t.co/79A54IbIht

— Sarah Chadwick// #NEVERAGAIN (@sarahchad_) March 7, 2018
Then the Education Secretary showed up:
"Betsy DeVos came to my school, talked to three people, and pet a dog," tweeted one student named Alanna.

Another student played off a DeVos tweet in which the education secretary wrote, "Be different. Be bold. Try something unexpected. Do something new."

"Do something unexpected: Answer our questions," wrote Aly Sheehy. " You came to our school just for publicity and avoided our questions for the 90 minutes you were actually here. How about you actually do your job?"
Secretary of education Betsy Devos spoke to me and only a hand full of students. She did not properly answer my only question. She did not sit down with any students and asked what we wanted. Douglas has 3,000 students. None of them were invited. pic.twitter.com/1RXYDZJtTb

— Kyra (@longlivekcx) March 7, 2018
The Department of Education had a different take on the visit:
During the visit, De Vos and Stoneman Douglas Principal Ty Thompson "observed and reflected on the site of the shooting by laying a wreath outside the fence of the building," according to a news release from the U.S. Department of Education.

It also said DeVos talked with students and teachers who were in the auditorium, working on individual projects. …

DeVos said students gave her mixed responses about how they are doing.

"Some are doing quite well, but all acknowledge it's a day-to-day situation," she said. "Some students who were in the building involved, it's very tough for them."

The education secretary also met with students on the school newspaper.

"They were obviously very interested in seeing what the adults are going to do about this situation, what they're doing to find common solutions," she said.
Ms. DeVos noted she did not speak with any teachers, and told reporters "she supported the idea to arm trained staff" but only if teachers, schools, and the community desired such.
As for students Kyra, Aly, and others, after witnessing what Marco Rubio and NRA spokeswoman Dana Loesch had to deal with on CNN, and taking David Hogg's "hang up" boast at face value, why would anyone, government official or otherwise, voluntarily subject himself to being disparaged, belittled, and humiliated in a show trial-like atmosphere?
How does one "speak" to those who have already made up their minds, are irrationally indifferent to other points of view, and believe those not born when they were have "f***ed things up" … but haven't even paid a single bill yet?
MORE: Parkland, Florida shootings: Don't blame mental illness, school discipline
MORE: CNN goads student spokesmen into calling NRA 'child murderers'
IMAGE: Shutterstock.com
Like The College Fix on Facebook / Follow us on Twitter