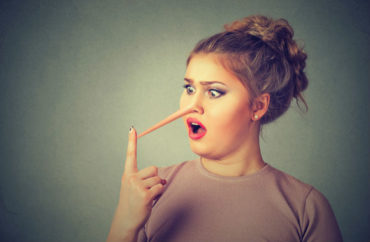 'These allegations are simply false, misleading, and defamatory'
A Christian university in Lynchburg, Virginia fired back at accusations that it had sanctioned a student for her friendship with an LGBT student, telling media that the allegations are "false, misleading, and defamatory."
Lauren Elizabeth Bouma, a former student of Liberty University, posted on Facebook that the school had sent her an email informing her of the consequences of having a gay friend. "You have been told on several occasions that you are not allowed to graduate due to your association with other students on university property," read the email Bouma posted on her Facebook page.
"[Gay students] explicitly break the Liberty Way and in doing this, you do it too," the email, allegedly sent by Liberty University officials, reads.
Now Liberty University is responding to the controversy, claiming that the email cited by Bouma is a fake.
"Liberty University has looked into this claim. The email is fake and was never sent from Liberty University. Lauren Elizabeth Bouma was never disciplined, much less removed from Liberty University because of her friendship with or association with a member of the LGBT community. These allegations are simply false, misleading, and defamatory," a Liberty spokesman told Campus Reform.
The spokesman told Campus Reform that the letter itself was nonsensical, pointing out: "if a student was already told she was unable to graduate, how would she still be enrolled and subject to further discipline?"
Bouma herself, when contacted by Campus Reform, insisted that "there's no way to alter an email" before refusing to comment further.
MORE: Racist note that prompted St. Olaf College shut down is hate-crime hoax
IMAGE: pathdoc / Shutterstock.com
Like The College Fix on Facebook / Follow us on Twitter