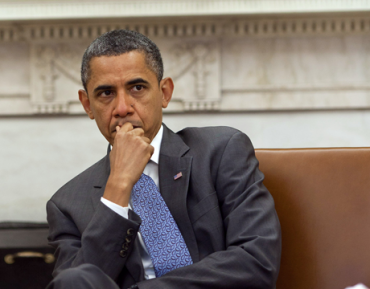 Page Six of The New York Post has this awesome little tidbit:
A formerly homeless student who wrote a letter to President Obama to share his story and get some advice is selling a handwritten response to pay off his tuition.

Jesse Grainger wrote, "As a child I had big dreams of going to college and doing great things . . . I came from a small town where most people were poor, especially my mother and me. My mom adopted me when I was one day old. She raised me to believe that education was the most important thing that I could ever get. My adopted mom died when I was 13."

… Obama wrote back in 2011: "Thanks for your letter and your inspirational story. The best advice I can give you right now is finish your education."

Three years later, Grainger's selling the response for $9,500 through Moments in Time to use for tuition.
Hope and change, meet the real world.
Like The College Fix on Facebook / Follow us on Twitter