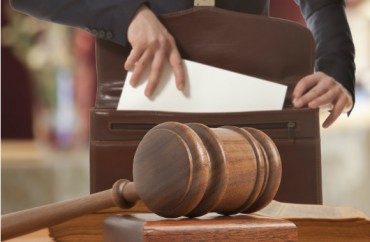 Lawsuit must be dismissed because she has 'unclean hands'
Earlier this year, a paralegal student filed a lawsuit against Northeast Wisconsin Technical College for attempting to block her from handing out "Jesus Loves You" Valentine's Day cards on campus.
The taxpayer-funded institution has an explanation: Polly Olsen threatened the confidentiality of student records because of where she was distributing.
NWTC is asking a federal judge to dismiss the case, saying the student has "unclean hands" because she's using the lawsuit to settle a score with the college.
Olsen had alleged that college officials accused her of being disruptive and told her to restrict her distribution to an established free speech zone on campus. It also claims that the school was not able to "legally declare the vast majority of campus to be a 'non-public forum.'"
The central claim is that the school unconstitutionally restricts the free speech of students to a pre-determined area through its public assembly policy.
NWTC said the content of Olsen's speech was not the problem, but rather her unauthorized entry into the general studies office in the student union, where staff handle confidential student information.
The college accused Olsen of acting in bad faith, implying that her motive "was to confront the college over what she perceived as a restrictive policy, rather than a simple desire to hand out her valentines," according to the Green Bay Press Gazette.
It wants the federal court to force Olsen to pay its legal fees, saying she was invited to participate in a review of the disputed "public assembly policy" three years ago after a similar incident.
An incident report said that Olsen, when confronted this Valentine's Day, "made it clear that she wished to file" a formal discrimination complaint for being stopped from handing out valentines both this year and three years ago. That prior incident "was never resolved." Olsen also told a security officer she had a lawyer.
The college said administrators respect the First Amendment, and that the college's public assembly policy establishes a space where distribution of literature is permitted.
"There is no indication by our institution that we were treating anyone differently," and rather that students are able to gather and share their views in an academic setting, Colleen Simpson, vice president of student services, told the Press Gazette.
The college asked the judge to dismiss the suit with prejudice, meaning it can't be brought again.
Olsen's lawyer at the Wisconsin Institute for Law & Liberty dismissed the "unclean hands" argument as irrelevant, saying that the issue is Olsen's freedom of speech.
h/t Campus Reform
MORE: Student files lawsuit after college cracks down on Valentines
IMAGE: Andrey Burmakin/Shutterstock
Like The College Fix on Facebook / Follow us on Twitter