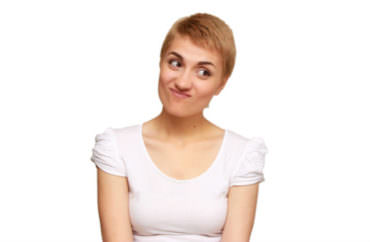 A student at Canada's Simon Fraser University is set to graduate this month with an MA in education … based on her submission of a 236-page thesis in comic book format.
Secondary school art teacher Meghan Parker is the first (Canadian) student to complete such a thesis — which "explor[es] Parker's personal experiences and reflections as a new teacher in the public-school system" — in this manner.
Parker said her project "is a humorous, playful and empathetic portrayal of my lived experiences but also explains why the arts matter, arguing that through the arts we can connect with one another, finding our common humanity."
#SFU master's student Meghan Parker has achieved a Canadian first – completing a thesis in comic book form: https://t.co/BXvhwtfpj4 pic.twitter.com/hvQeVyO0HF

— Simon Fraser Univ. (@SFU) June 8, 2018
According to SFU News, Parker got the idea via her work in Professor Lynn Fels' "performance inquiry" class. The professor, according to her website,
explores the classrooms and beaches of Vancouver in search of clothes that dance in the wind—once spotting a line of clothes dancing on a line on the Burrard Street Bridge! [She] tends to unexpected tugs on her sleeve that call her into presence.
Aside from that, Fels' research deals with "arts for social change, arts across the curriculum, performative inquiry, and performative writing," and she co-edited a collection of writings by formerly imprisoned women … as well as "those who re-imagine ways of being in and out of prison."
"We were invited to share weekly reflections on readings, lived experiences and classroom practices in a verbal-visual form," says Parker. "The comics emerged through this assignment and quickly became my language both to learn through and communicate with."

These weekly assignments caught Fel's attention.

"Meghan's cartoons arrived as an unexpected delight in my performative inquiry class, and weekly became Meghan's action site of inquiry and documentation of moments, issues, concerns that she encountered daily in her life, and as an art teacher in a high school," says Fels.

As a result Fels, along with professor Michael Ling, encouraged Parker to take the leap and create a comic thesis.

Parker says the process was fun, but time-consuming.

"I carried a sketchbook with me everywhere and documented my daily practices, experiences, lessons, challenges and questions. They were created in no particular order and I was making about two to three comics a week over a two-year period."
Parker's approach isn't all that unique; a year ago, a student at Harvard submitted a rap album as his senior thesis.
MORE: Prof wonders why progressive politics always held by comic book villains
MORE: Stanford geologist: Superheroes' carbon footprints too big
IMAGE: Dubrouskaya Tatsiana/Shutterstock.com
Like The College Fix on Facebook / Follow us on Twitter