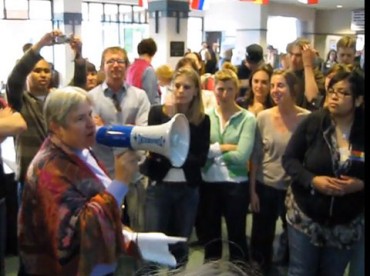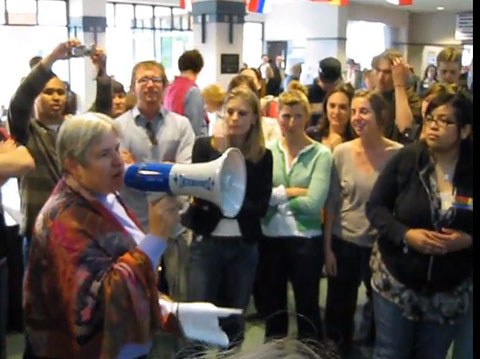 In an exclusive interview, student tells The College Fix about how Marquette instructor and chair treated him
Marquette University, a Jesuit institution, is in hot water with both Catholic conservatives and free speech advocates for a philosophy instructor's alleged discrimination against a student for privately disagreeing with gay marriage.
The student, who asked to remain anonymous, told The College Fix that the chair of the department is trying to cover up her own involvement in scolding the student and pressuring him to identify a university employee whom he asked for help in the dispute.
The accusations were first aired by Marquette political science professor John McAdams, who knows the student, on his blog, and picked up by the Foundation for Individual Rights in Education.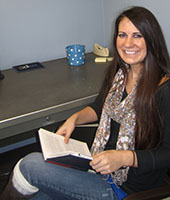 Philosophy instructor Cheryl Abbate's "Theory of Ethics" class took an awkward turn a few weeks ago when Abbate, a graduate student at Marquette, declared to the class that "everyone agrees on" gay marriage, so "there is no need to discuss it," unlike other modern issues such as immigration, civil rights and the death penalty, the anonymous student told The Fix in a phone interview.
The student said he raised the issue with Abbate after class and questioned her apparent dismissal of one set of views, which could make some students feel like they cannot share their opinion.
The student said he told Abbate he disagrees with gay marriage. Abbate suggested that gay students could be offended if he shared his view, and told him that he did not have the right to make "homophobic comments or racist comments" in class.
The student said he consulted with a trusted university employee, who suggested he reach out to Susanne Foster, the associate dean of the College of Arts & Sciences and a philosophy professor.
Foster referred the student to Nancy Snow, the department chair, the student said.
In their meeting, Snow pressured the student to divulge which university employee advised him, he said; wanting to protect the employee from retribution, the student declined to tell Snow, saying it did not have anything to do with the class dispute. Snow then opened the door and yelled at him to leave her office.
Later that day, Snow emailed the student: "I've been in touch with the Office of General Counsel and the Associate Dean of Students in the College of Arts and Sciences.  I would like to meet with you concerning your complaint."
The student interprets that message as Snow's attempt to create an email trail that suggests they had not previously met in person to discuss his dispute with Abbate.
At their second meeting, Snow told the student he could drop the class but not transfer out of it. Telling Snow that he came to her because Abbate was not creating a conducive learning environment, Snow told him she would monitor his relationship with Abbate and warned him not to talk to Abbate in a "disrespectful manner."
Snow did not explain what she meant by "disrespectful manner," the student told The Fix.
The student said he only wants Marquette to acknowledge the instructor was wrong to tell him he couldn't bring up gay marriage, and ensure that students in the future will be allowed to speak in similar classroom situations.
Snow did not return requests for comment from The Fix. Abbate referred the request to a university spokesman, Brian Dorrington, who told The Fix by email: "Marquette University informs and engages students on a 360-degree view of societal issues. Like colleges and universities across the country, debate and discussion are essential elements of our intellectual environment at Marquette, where our faculty and students have the ability to explore ideas, express opinions and participate in discussion."
Dorrington did not respond to followup questions about the school's procedures for handling student complaints of stifled debate. He gave the same email response to Catholic Education Daily, which is run by The Cardinal Newman Society.
The Foundation for Individual Rights in Education said the academics' alleged behavior toward the student not only violates Marquette's stated commitment to free expression in its student handbook, but their "hostility towards Catholic viewpoints is just bizarre."
Marquette is already suggesting to faculty through a Title IX training course "that two friends talking about their opposition to same-sex marriage, overheard by a third party, might constitute harassment," FIRE said.
The Marquette academics who tangled with the student are all avowed feminists.
According to McAdams, the political science professor, associate dean Foster previously filed a complaint against a male philosophy colleague for referring to a gathering of female professors as a "girls' night out."
That male professor eventually convinced the school to pay his legal fees when the previous department chair, acting on Foster's complaint, placed a letter in his personnel file accusing him of "sexual harassment" and informing the human resources department that he showed a pattern of "sexism."
Department chair Snow, a lesbian, helped establish the Gender and Sexuality Resource Center, was the adviser to the Gay-Straight Alliance on campus, and headed several task forces relating to women and gender studies.
Snow spoke at a rally in 2010 after then-President Robert Wild rescinded an employment offer to a lesbian applicant who had written previously about lesbian sex stories. Both Snow and Foster signed a letter criticizing the decision.
Instructor Abbate refers to herself as a "Vegan-Feminist Philosopher" and writes on feminism and animal ethics.
College Fix reporter Matt Lamb is a student at Loyola University-Chicago.
Like The College Fix on Facebook / Follow us on Twitter
IMAGES: YouTube screenshot, Cheryl Abbate's website, email screenshot