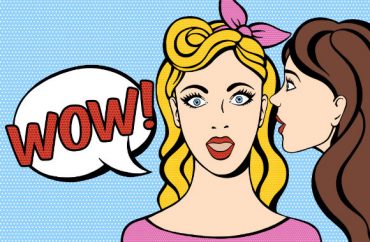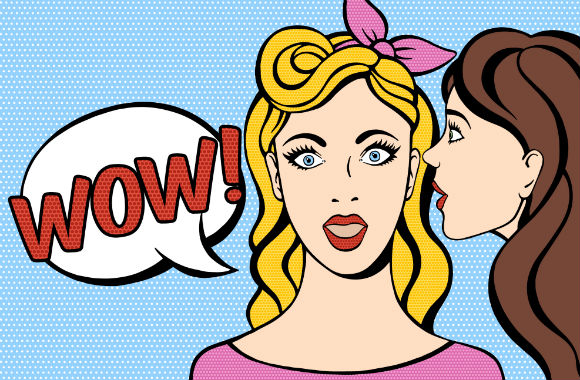 I'm paying too much to be forced to read 'ideological garbage'
After he cut the microphone for the high school valedictorian who criticized the "authoritative attitude" of administrators, guaranteeing the suppression would go viral, Wyoming Area Secondary Center Principal Jon Pollard told the new graduates to "watch what you put on social media."
It's advice that would have been better directed to another young person who showcased her narrowmindedness and disinterest in hearing other perspectives on Twitter.
University of St. Francis student Jennifer Martin tweeted Wednesday that her professor (an adjunct, it turns out) gave her an assigned reading on "national health care systems" from the Cato Institute, a libertarian think tank that is widely respected in D.C. for the quality of its research and thought-provoking events (one such event covered here last fall).
Cato also got tens of millions in funding over the years from Charles and David Koch, the billionaire brothers who are active in Republican politics, and it was co-founded by Charles four decades ago.
This was enough for Martin to declare that her professor had committed an academic sin, and she would get this person in trouble for giving her "ideological garbage" from a "conservative propaganda machine" to read. (Never mind the Kochs sued Cato for control of a board seat five years ago, and the settlement protected Cato's independence.)
She even "pinned" it to the top of her Twitter feed.
@UofStFrancis My Prof. Just assigned reading material written by Cato institute-conservative propaganda machine funded by Koch bros. Wow! pic.twitter.com/sZpdObeZik

— Geeba (@Jmama320) June 21, 2017
@soni_resist please retweet! This actually happened to me today. I pay big $ to go to @UofStFrancis & they assign me ideological garbage

— Geeba (@Jmama320) June 21, 2017
What followed was a mostly civil back-and-forth between Martin – a self-described "liberal lover" who claims repeatedly she would feel the same about reading a "liberal think tank" – and some names that might be familiar to College Fix readers.
Former Fix writer Nick Pappas quipped: "If I had to read the writings of communists, and listen to the words of terrorists, you can read what a few liberatarains [sic] think."
They argued a bit, with Martin saying Cato was not a "reputable source" and its article "omitted" data "to push the limited govt agenda," and Pappas saying that Martin was setting an unrealistic standard for any article. (Current Fix writer Kayla Schierbecker joined in with a quip, too.)
Group blog Popehat, a great source of First Amendment-related posts, joked that "If it's any comfort it's pretty clear you won't be able to understand [the article] well enough to be corrupted by it."
Various professors and young academics joined in to encourage Martin to broaden her reading to things she disagrees with and formulate thoughtful critiques.
The student kept insisting that "political think tanks" are not "educational," but that she read the Cato article and it confirmed her view that Cato is "political propaganda."
Philosophy professor Francis Beckwith of Baylor University (with whom I have a past connection via another think tank, the Discovery Institute) thanked Martin for giving him a good example of the "genetic fallacy" for his class.
Going to use in my own philosophy class your tweet as a nice example of someone committing the genetic fallacy. BTW, fallacies are bad.

— Francis J. Beckwith (@fbeckwith) June 21, 2017
Most responses were simply bemused. Charles Cooke is National Review Online's editor, by the way, and the Niskanen Center (Will Wilkinson) is a much younger and explicitly activist libertarian think tank.
Uh oh, she's in danger of learning something. At college! To the safe space immediately!

— (((tedfrank))) (@tedfrank) June 21, 2017
It must be a blow to go to college and discover there are views out there that contradict your own.

— Charles C. W. Cooke (@charlescwcooke) June 21, 2017
The piece isn't written by the Cato Institute. It's written by Michael Tanner, a very smart and reliable expert, and full of useful facts.

— Will Wilkinson ? (@willwilkinson) June 22, 2017
Before I go any further: The university's website has no record of this professor "Fran Steel" that I could find, nor does Google, and USF (a Catholic institution) has not responded to my query as of late Wednesday.
But Martin refers to the professor further down the thread as an adjunct, and this could be an online class. USF is based in suburban Chicago, but it also has a healthcare-focused campus in Albuquerque, which would explain why Martin was offered a reading on healthcare policy.
We weren't all sure at The Fix whether this was even a real argument by Martin, or if it was a prank or parody. It fits every stereotype we have of students who refuse to engage with an argument based on some wholly subjective standard (it's not "responsible," as Martin says).
And we do have trouble believing she'd really object to reading an article in, say, a Center for American Progress publication. Here's another Martin tweet that is posted on her front page.
@SMShow #Resistance #EqualityForAll # pic.twitter.com/vZ78T7bc5t

— Geeba (@Jmama320) January 31, 2017
What is encouraging about this thread is Martin keeps engaging with critics even as she says she shouldn't have to engage with Cato because of its (complicated) Koch relationship.
And given everything you hear about trolling and the inability of people of different views to have a civil conversation on anything, this is a pretty damn civil argument.
Let's hope Martin learns from this experience and becomes eager to explain why an argument is wrong, using her own "responsible" data, and not simply why the source of the argument invalidates it.
Like The College Fix on Facebook / Follow us on Twitter
IMAGE: Yepifanova Olena/Shutterstock