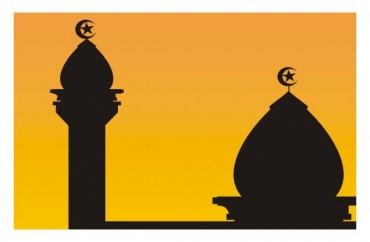 The Muslim president of a British university student union has commented that she would like "to oppress white people" and that Islam would "take over" if more folks would read the Koran.
According to the Daily Mail, Salford University's Zamzam Ibrahim answered several questions on AskFM with some rather eyebrow-raising feedback.
To the question "Can there be a friendship between a man and a woman?" she replied "I've had this debate with many friends! Maybe in some cases but Islamically it's incorrect for girls to be friends with a guy anyway! So I'm gonna say NO not the kind of friendship they can have with the same gender there is always boundaries."
To the question "What's the one book you think everyone should be required to read?" Ibrahim responded "The Quaraan. We would have an Islamic takeover!"
But perhaps most alarming is an unearthed five-year-old tweet where she said, with the hashtag #ifIwasPresident, "I'd oppress white people just to give them a taste of what they put us through!"
During her campaign for election with the NUS, Ms Ibrahim, who is a Muslim, claimed: 'Since Brexit referendum result, there has been a rise in hate crime by 41 per cent. NUS needs to continue the great work on combating racist, xenophobic, misogynistic, homophobic and ableist hate crime.

'If elected, I will continue to work with NUS Officers and ARAF campaigns to develop networks to support students and activists affected by Hate Crime, to fight against the disastrous racist PREVENT strategy and support international students and migrant communities.'

The student union at the college – where Manchester Arena bomber Salman Abedi attended – is opposed to the government's PREVENT strategy.

According to The Spectator, Ms Ibrahim has deleted a large number of messages form her social media accounts.

According to the Student's Union: 'The government's Counter-Terrorism and Security Act 2015 places a statutory requirement on public bodies – including universities – to "prevent people being drawn into terrorism".

'The Prevent agenda, as part of the Government's "anti-extremism" work has been used to create an expansive surveillance architecture to spy on the public and to police dissent, systematically targeting Black people and Muslims.'
The Ibrahim controversy follows that of former NUS president Malia Bouattia who had led an effort against condemnation of ISIS, claimed that education cuts lead to youth joining ISIS, and following March's London terror attack was more concerned about a possible increase in "Islamophobia."
MORE: UK student union pres. concerned more with Islamophobia than terrorism
MORE: Support BDS? Yes! Condemn ISIS? Nope!
Like The College Fix on Facebook / Follow us on Twitter
IMAGE: Shutterstock