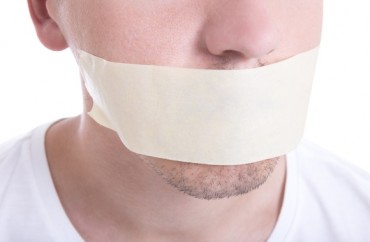 What does a fictional "Normal University" look like?
It's a place full of racism, homophobia, toxic masculinity, white privilege and sexism, according to a diversity class currently taught at the University of Massachusetts-Amherst.
At UMass Amherst, students are required to take two "social justice" classes to earn diploma, and this course — Education 115: Embracing Diversity — fulfills one of those requirements.
In it, students must act out examples of racism to prove America is racist "from A to Z." Students must also read about how society is dominated by "white privilege" and discuss ways to combat that. They're charged with creating a mock sexual assault awareness campaign and taught U.S. society pushes male "domination" over women. Another assignment has them coming up with ways to make a university more welcoming to a low-income black lesbian majoring in engineering. New vocabulary words thrown at students include "internalized classism" and "cultural imperialism." And a "Man Box" assignment teaches students that when men try to prove their masculinity it ends up "with frequently disastrous consequences."
'It was just these are the facts and that was it'
The class is led by Professor Benita Barnes, who has a definite liberal bias, a student who took the course told The College Fix.
"She really thinks that everyone [in the United States] is inherently racist or sexist, and I think she just thinks that the school is a subset of that," said the student, who requested anonymity to speak freely on the course.
Barnes, both a professor and Director of Diversity Advancement, did not respond to a request for comment.
The student described the course as a "hostile" environment where the professor and some students would get agitated when comments were made pointing things out that might be false or when ideas were questioned.
"There were no real discussions. There [were] no debates or anything like that. It was just these are the facts and that was it," said the student, who provided to The College Fix a stack of assignments from the course, which he took last fall.
According to the syllabus, "Embracing Diversity" is designed for first-year students and dedicated to how students can better see themselves and others "through an appreciation of attending college as a cultural experience, with its own unique set of rules, biases, and expectations." The course, the syllabus adds, pushes to move "the discourse of diversity beyond mere tolerance, celebration, or appreciation."
'Embracing Diversity'
One reading assignment in the class, "Normal University and the Story of Sam," tells the story of Sam, a low-income black lesbian who attends "Normal University," an Ivy League-like university whose namesake had a role in the slave trade. Sam faces all sorts of oppression during her freshman year.
Her roommate's friends make racist remarks, funds are diverted from the campus LGBTQ organization and a protest over the use of bathrooms remind her of stories shared "about the Jim Crow era." To top it all off, she studies in a "male-centric" engineering department where a woman has never been promoted and tenured.
At the end of the reading, students in the course are tasked with choosing an option to make the university more welcoming for Sam.
Normal University and the Story of Sam Case Study by The College Fix on Scribd
This is one of many course assignments obtained by The College Fix that were included in the course and purport a society of racism, sexism and oppression.
The course, according to the syllabus, used a "team-based learning" strategy and included numerous in-class activities that pertained to the class's five modules.
Here's a few examples:
Module 2: 'Men have domination over women thus they (women) become their property'
Covering "Inequality and Oppression," module 2 included a reading about "Social Justice University." The case study explained four "folk beliefs" regarding sexual assault and, at the end, tasked students with creating a mock sexual assault awareness campaign for the fake university.
Expanding on one of the four "folk beliefs," the reading stated "our society has socialized both men and women to believe that men have domination over women thus they (women) become their property as well as are required to bend to their wants and wishes."
The document goes on to say that when a man acts aggressive or possessive towards a significant other, "women internalize this (bad) behavior as acceptable and end up feeling 'loved' as opposed to harmed."
Module 3: Racism 'from A-Z'
Dubbed "Race, Racism, and (White) Privilege," the course's third module included readings titled "What is Racial Domination?," "Understanding White Privilege" and "White Institutional Presence: The Impact of Whiteness on Racial Campus Climate."
An in-class assignment told students "examples of racism can be found in our society from A-Z." To prove it, students were given 15 letters and had to "identify an act, behavior, law, practice, etc., past or present, that exemplifies racism."
MORE: At UMass, white student turned away from 'Stop White People' multicultural luncheon
Module 4: 'Internalized classism,' 'privilege,' 'cultural imperialism'
Dealing with "Class and Classism," a Module 4 class activity required students to define terms like "internalized classism, "privilege" and "cultural imperialism."
At the end of the assignment, students were asked "what are the possibilities and restraints of what students can do to create a less classist environment on campus?"
The assignment also called for students to apply five of the defined words to the stories of Emily and Matthew, two Amherst College students profiled in the book "Speaking of Race and Class: The Student Experience at an Elite College."
Emily came to campus unsure how to talk to black students and was once called "White Trash." However, she forms a diverse set of friends but begins to see people back home as close-minded and judgmental.
"I would never want to bring my gay friend home or my black friend," she said in her account.
Conversely, Matthew came from an affluent family but also broadened his social group in college.
"He embraced the exposure, the learning, and the people he met and liked, all the while while increasing the awareness of his relative privilege," the book states.
Module 5: The 'Man Box'
The course's final module dealt with "Gender and Sexism" and students watched the film "Guyland: Where boys become men."
According to a class assignment, the 36-minute film "maps the troubling social world where boys become men" and shows how men try to prove their masculinity "with frequently disastrous consequences for young women and other young men."
Following the movie, students created a "Man Box," which the assignment described as "a figurative box made up of acceptable qualities for men to possess and society's expectations of how men must act."
Terms inside the box included "objectifies women, emotionless, aggressive and dominant." The assignment forced student to either pull six traits from the box or add six from a separate list of positive traits. Words on the latter included "honest," "open minded" and "ambitious."
UMass 'Embracing Diversity' Assignments by The College Fix on Scribd
MORE: Ohio State class teaches students to detect and respond to microaggressions
Like The College Fix on Facebook / Follow us on Twitter
IMAGE: Shutterstock