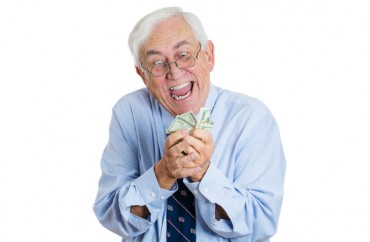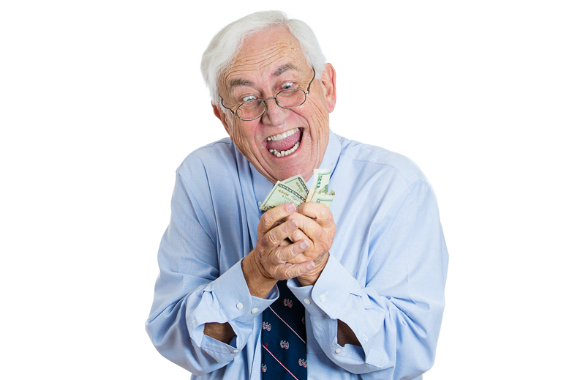 'People are going to be skeptical of it now'
When Vanderbilt University's chancellor told a U.S. Senate committee that the cost of federal regulations "equates to approximately $11,000 in additional tuition per year," he may have actually hurt his cause of easing regulation on the school.
Though the figure got picked up and publicized by Republican Sen. Lamar Alexander of Tennessee, chair of the Health, Education, Labor, and Pensions (HELP) Committee, it quickly fell apart under scrutiny.
"What is too bad for colleges that have a legitimate claim of being overregulated is that this kind of takes the air out of their arguments," Andrew Kelly, director of higher education policy studies at the American Institute Enterprise, told The College Fix.
"People are going to be skeptical of it now."
Anatomy of a Statistic
Chancellor Nicholas Zeppos' $11,000 figure in his testimony to the HELP Committee in February, taken from a Boston Consulting Group report commissioned by Vanderbilt, caused an uproar from lawmakers and media alike.  
It fed into Sen. Alexander's preexisting effort to weed out redundant regulations and requirements from the Higher Education Act. Alexander had formed a bipartisan task force with other senators a year and a half earlier, which assigned Zeppos and other higher-education leaders to propose ways to reduce regulations on colleges.
The stat then showed up last month in Alexander's Wall Street Journal op-ed on the cost of college, but it immediately struck observers as suspect.
The figure was derived from dividing $146 million (estimated compliance costs borne by Vanderbilt each year) by the university's 12,800 students, but it left out some context.
About 80 cents of every dollar Vanderbilt spends on compliance actually goes to covering the cost of regulations on its research, and the federal government subsidizes part of that cost. It's not clear what portion of regulatory costs is actually passed onto students in increased tuition.
"Vanderbilt got a little carried away with the facts," AEI's Kelly said. "That was the major mistake they made—and mistake is charitable."
In response to widespread criticism, a Vanderbilt spokeswoman said that Zeppos had simply "provided a context for the overall cost of federal compliance."
The chancellor was giving "an example … to put the cost of regulation in perspective," not saying "that students were actually paying an additional $11,000," Melanie Moran, executive director of integrated communications unit, told The Fix in an email.
The chancellor also assured the committee in February that the university would have "conclusive data from these studies" by spring. Moran said those data were in the works and would now be released this fall.
"We are in no way, shape or form saying that compliance increases our tuition cost by $11,000," | Just implying? http://t.co/Kk8L8aoNmv

— Barmak Nassirian (@BarmakN) August 4, 2015
'High compliance cost for little if any actual gain'
Because higher-education regulations go beyond typical regulatory costs for businesses, "you don't even need to necessarily inflate the numbers" to point out that some requirements "may be redundant and sort of silly and cost taxpayers and students money," Kelly said.
One example is the federal Clery Act, which requires federally funded schools to track and report crime on or near campus. George Leef, director of research at the Pope Center for Higher Education Policy, has blasted the law as ineffective and unnecessary.
"Colleges and universities must divert limited resources away from whatever their next-best use would be and into Clery compliance," which doesn't appear to help students "make better decisions on avoiding relatively unsafe schools," Leef wrote.
The law requires a "high compliance cost for little if any actual gain in either crime reduction or reliable knowledge about the relative incidence of crimes on campuses," Leef told The Fix in an email.
Sen. Patty Murray of Washington state, the top Democrat on the education committee, said at the February hearing that scaling back Clery and Title IX regulation "would be a mistake [that would] roll back important protections for faculty, students and families."
Yet the regulatory burden on schools may make it harder to help students in the first place, a Republican HELP Committee aide told The Fix.
"The Task Force report shows that in many cases, administrators are having to spend their time keeping up with regulations, instead of ensuring that our students get a quality education, and a study commissioned by Vanderbilt helped quantify that cost," the aide said in an email.
Just an excuse to justify continued tuition spikes?
The very idea that compliance costs could excuse tuition spikes, as Vanderbilt seemed to imply, highlights the problems lurking in the higher education system, American Council of Trustees and Alumni (ACTA) President Anne Neal told The Fix.
"Rather than finding ways to prioritize and cut spending, like most families, colleges and universities reflexively ask the student – and in the case of public institutions – the taxpayer – to bear the burden," Neal said in an email. "Few would dispute that university funding is exceedingly fungible and that – for better or worse – these costs will find their way to students."
Zeppos himself sidestepped a question at the February hearing by Sen. Elizabeth Warren, Democrat of Massachusetts, on whether Vanderbilt would reduce tuition by the amount saved through lessened regulations.
"The notion that rolling back all these regulations would lower the cost of college overnight? I just don't buy it," said AEI's Kelly, adding that those marginal savings would get spent "on something else that may or may not be useful."
Like The College Fix on Facebook / Follow us on Twitter
IMAGE: Shutterstock
Like The College Fix on Facebook / Follow us on Twitter