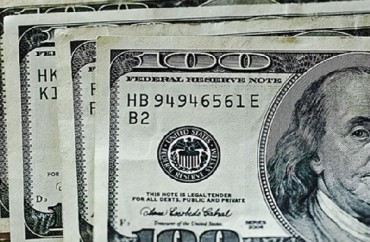 Judicial confirmations aren't the only place that a so-called nuclear option is being discussed in the U.S. Senate.
A group of students led by Tufts University freshman Jake Goldberg is asking the Appropriations subcommittee that oversees the Department of Education to zero out funding for its Office for Civil Rights (OCR).
What's the bee in their bonnet? The office's "illegal and immoral guidance to our colleges and universities" regarding the definition of sexual harassment, they wrote.
OCR has "severely threatened students' rights to free speech and due process" since its 2011 "Dear Colleague" letter, followed by its 2013 "blueprint" agreement that further broadened what counts as harassment – both overturning its longstanding guidance that differentiated "offensive speech from sexually harassing conduct."
Their schools have responded with tilted disciplinary proceedings, the students wrote:
By mandating a preponderance of the evidence standard for vague and far-reaching sexual harassment codes, DCL promotes a standard of evidence that is inconsistent with the severity of alleged conduct.
The letter accuses OCR of forcing schools to punish innocent students – perhaps simply for their opinions – while not giving "more security to those who genuinely need it":
Today our voices number in the hundreds, next month they will be in the thousands, and within a year we will number over a million. We will not go away; we will no longer be silent; we will always be monitoring OCR's actions. We as students will no longer tolerate unelected, unaccountable bureaucrats usurping our rights to free speech and due process. We will not stop speaking out until our requests become our realities.
Goldberg's letter follows a budget request of $137.7 million for OCR from a dozen senators, all but one of them Democrats, nearly a 30 percent increase from the previous year.
Goldberg told The College Fix in an email Thursday he has has been soliciting student signatures "via direct communication" on social media and email and will send the completed letter, listing students and their institutions, to the subcommittee before its deadline for public comment on OCR's budget.
He had 190 signatures Thursday evening and continues collecting more along with his roommate and a "close friend." Students interested in signing can email Goldberg.
His pledge to bring together "over a million" student voices – about one in 20 college students in the U.S. – was not meant to imply he could get a million signatures on his letter, Goldberg clarified.
"It's to prove the point that we students will continue to raise awareness about OCR's illegal actions," he told The Fix. "Today we present DC with a letter; next time we will present them with a movement. This ambition will only become a reality if we as a generation of students put the work in to publicize the issue and raise awareness."
IMAGE: TrustyPics/Flickr