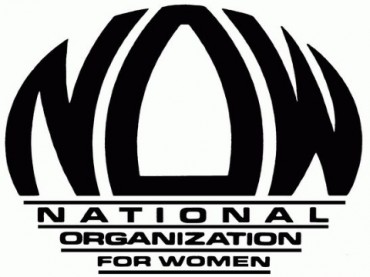 SAINT PAUL, MN. – Administrators at the University of St. Thomas, a private Catholic liberal arts school, are standing firm behind their controversial decision to allow students to gain academic credit by interning at the Minnesota-based NOW chapter.
Doug Hennes, vice president for university and government relations, told The College Fix in an email that administrators view the National Organization for Women as "an advocacy group on a wide variety of women's issues, not specifically on abortion."
Minnesota NOW, though a diverse political advocate, is a leading supporter of abortion activism in Minnesota. NOW has been rallying behind reproductive rights since 1971 and "fully supports access to safe and legal abortion," states the organization's webpage.
The group is also an active promoter of LGBTQ rights, same-sex marriage, and "racial justice," its website states.
The internship is offered through the Women's Studies department.
The decision comes as the University of St. Thomas faces national criticism for offering internships at Planned Parenthood and Minnesota NARAL late last month.
John Ritchie, director of TFP Student Action, organized a petition in response to the internship opportunities. The petition was quickly signed more than 10,000 times before it was sent to campus President Julie Sullivan in December.
"How can a Catholic university encourage students to work or volunteer for Planned Parenthood and other pro-abortion groups which directly promote the sin of abortion?" Ritchie stated at the time.
Shortly after the petition was sent, the Planned Parenthood and NARAL listings were removed.
In a statement to TFP Student Action, Sullivan wrote "the links were published in error on the website of our College of Arts and Sciences, and they are being corrected. Student internships in the college are approved through the Office of the Dean. The dean has not approved, nor would he approve, academic credit for internships at Planned Parenthood or abortion organizations."
Several emails and phone calls to faculty members by The College Fix to speak on this matter went unreturned. Dr. Susan Meyers, director of the Women's Studies program, said earlier this month in an email to The College Fix that she was "completely unaware of any protests and petitions regarding Planned Parenthood internships at UST."
In fact, in several private conversations on campus, many students and professors claimed they were oblivious to the controversy, despite the national attention it received in some conservative media circles.
What's more, in interviews with The College Fix, some on campus have even said they disagree with the decision not to allow internships at Planned Parenthood and NARAL.
Dr. Catherine Cory, director the Murray Institute—an on campus Catholic institute for dialogue with the Archdiocese—questioned the immorality of Planned Parenthood when she said in an email interview: "If some of Planned Parenthood's work is morally wrong according to Catholic moral teaching, does that make everything they do wrong?"
"Planned Parenthood does more than provide abortions and contraceptives," Cory said.
And Chloe Lawyer, a St. Thomas alum, thinks "it is a shame that members of the St. Thomas community are not even allowed to view these opportunities," she said in a phone interview.
Lawyer, a former Planned Parenthood intern, said limiting internship opportunities is a disruption of freethinking.
"Freethinking does not always align with Catholic values," she added.
But not everyone is so progressive.
R.R. Reno, editor of First Things, addressed the issue on his blog "First Thoughts." Reno, a convert to the faith, called for courageous professors in responding to shifting academic trends. "Unless faculty hiring is closely monitored, these institutions slowly change to mirror the wider academic culture," Reno posted in December.
Some student responses have struck a similar chord.
Nicholas Check, editor of The Ox, an independent, student-run publication based out of St. Thomas, told The College Fix that "an organization like Planned Parenthood may do other things–even good things–besides providing contraceptives and abortions, but it'd be myopic to say that this could exonerate Planned Parenthood's work."
"Even in a cold, utilitarian analysis of the matter, Planned Parenthood's healthcare efforts simply can't distance the organization from the direct, ongoing, public stance they continue to hold regarding a deplorable epidemic of violence toward unborn persons," he added.
Elliot Polsky, opinions editor of TommieMedia, a student campus news source, echoed Check, telling The Fix "the problem with a Catholic college supporting Planned Parenthood is that Planned Parenthood is in the business of practicing moral wrongs that are (a) grievously wrong and (b) in the public spotlight."
College Fix reporter Anthony Gockowski is a student at the University of St. Thomas.
Like The College Fix on Facebook / Follow us on Twitter