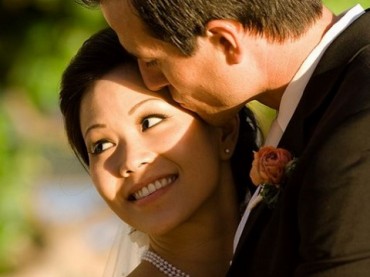 At UC Santa Barbara, students launch an Anscombe Society
SANTA BARBARA – About 23,000 college students live in a 2-square-mile ocean-front community known as Isla Vista, which flanks UC Santa Barbara and is home to rowdy parties every weekend.
The densely populated area with a median age of 20 hosts parties that consume entire neighborhood blocks, where countless booze and drug-induced sexual hookups ensue.
UC Santa Barbara is often labeled one of the biggest party schools in the nation, and lives up to that reputation, with Halloween and springtime parties that make national headlines.
Yet within this debauchery, a small group of students has decided to take a stand.
Roughly a dozen UCSB students came together in mid-February to discuss how to promote sexual purity and the traditional family amidst such an unbridled atmosphere. It was the first meeting of the newly formed UCSB Anscombe Society chapter.
"UCSB has a hookup culture, and this hurts longterm, meaningful relationships," said student Katie Devlin, a member of both the Anscombe Society and UCSB's Students for Life. "Many students I have talked to, especially girls, have complained that there is a lack of commitment in relationships. They are tired of the hookup culture, but they do not know what the alternatives are."
Anscombe Society members hope to step into the gap.
"Students here are dissatisfied with the hookup culture," Carlos Flores, a junior philosophy major and president of the new chapter, told The College Fix. "And that's part of the appeal of having an Anscombe society in this place. We can really make an impact, and try to challenge the hookup culture and encourage a truly loving or truly correct dating scene here."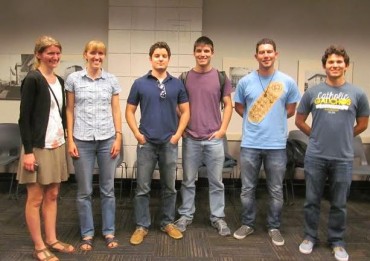 Flores said he founded the group in response to his campus community's broken dating scene, which is actually filled with mindless hookups that offer loveless, unhappy flings – leaving many students feeling empty and frustrated.
The UCSB society's web page states the organization aims to "promote an environment that values the crucial role the intact, stable family plays in sustaining society; the definition of marriage as the exclusive, monogamous union of a man and a woman; its role as an institution which is necessary for the healthy family, and thus for a healthy society; a conception of feminism that encourages motherhood; and a chaste lifestyle which respects and appreciates human sexuality, relationships, and dignity."
Devlin said this information is crucial for students in Isla Vista who struggle with the status quo but don't know how to break free.
"Our club is planning on challenging this culture by showing the damage that it has done," she said. "We hope to show that there is an alternative lifestyle. … And by simply being a presence on campus we hope to show that there are students who have rejected the hookup culture."
Flores said the Anscombe society gives "a voice to students who are conservative and who share these values, to help them intellectually defend all these views."
The group plans to host numerous events on campus to that end, including guest speakers who will defend traditional marriage. They will also encourage their peers to think about and peacefully debate what is healthy sexuality, among other issues.
Flores said despite his school's reputation as a combat zone for anyone with conservative beliefs, administrators allowed the organization to form, no questions asked.
"I was expecting to get trouble from the university like, 'Oh no, we're not going to let you form this group,' and just give me whatever excuse, such as 'It's not inclusive, it's discriminatory' or what-have you," he said. "I was surprised everything sailed right through."
In addition to speakers, the group plans to encourage discussion on these subjects in the quad, which includes "equipping conservative students to speak with confidence on their views on these matters, and having meetings to further these goals."
Flores even suggested some sort of  "student-student or student-teacher debate."
"Most immediately," he added, "we want to focus on the hookup culture and divorce, then perhaps next year take on the issue of same-sex marriage."
Anscombe Society chapters can also be found at many other big-name colleges, including Princeton, Harvard, Stanford, MIT, and the University of Pittsburgh.
It's named after prominent twentieth-century philosopher Gertrude Elizabeth Margaret Anscombe, whose work vigorously defended traditional sexual ethics.
At Harvard, it's society chapter has hosted an alternative to sex week with panels on subjects such as: The Homewrecker: Pornography, Relationships, and the Family; Hookup Culture: Slavery or Freedom?; Pornography in Society: How Did We Get Here?; Collateral Damage: How Pornography Affects Women; and True Manhood In An Age of Empty Indulgence.
And last month, for Valentine's Day, many members of the society at schools across the nation helped host a #BringDatingBack campaign.
College Fix reporter Mairead McArdle is a student at Thomas Aquinas College.
Like The College Fix on Facebook / Follow us on Twitter
IMAGE: Kanaka/Flickr