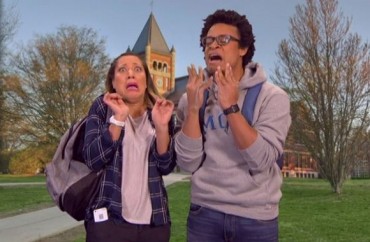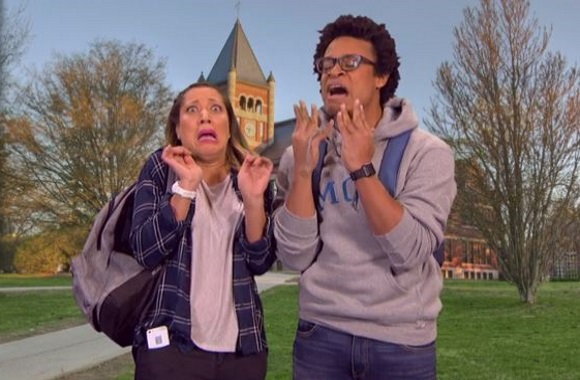 'To be traumatized by a discussion you have to be teetering on the edge of intrapsychic disintegration'
At colleges across the country, some students — and especially students of color — increasingly say that their experiences on campus are "traumatizing." The claim has almost become ubiquitous it's used so often.
But one professor of psychology says if these students are truly "traumatized" by their lessons, they require medical or professional help.
Dr. Jordan Peterson, a research and clinical psychologist at the University of Toronto, said the word trauma should not be tossed around casually by students.
"If you're that vulnerable, then you're in no position to be exposing yourself to challenging dialogue," Peterson said in an interview with The College Fix. "You're not fit, in a psychological sense, for any complex activity. To be traumatized by a discussion you have to be teetering on the edge of intrapsychic disintegration."
The term trauma has a clinical meaning attached to it, he said.
"Trauma has a technical nature," Peterson said. "You can't just say everything that upsets you is traumatizing."
But students who do use the word should then either have their bluff called — or be taken at their word and told they need serious help, either from a medical doctor or a psychologist or psychiatrist, he said.
"It's virtually impossible that participating in a class is traumatizing," Peterson said. "If participating in a class discussion is going to traumatize you, then you are sufficiently vulnerable that you should seek psychiatric care or counseling or medication."
But for the last several years students have claimed they've been traumatized from everything from lesson plans to learning from white people.
In 2014, many law students complained to their professors about lectures on rape law, saying the subject is too traumatic to learn about or discuss.
Columbia University student Nissy Aya, at a November 2015 campus event on institutionalized racism, said it was "traumatizing to sit in Core classes" where students read "powerful white men."
Earlier this year at the University of Pennsylvania, a black student said that being in a class with a professor who did not acknowledge his white privilege was traumatizing.
There "were countless times that his lack of acknowledgment of his privilege led to some of the trauma that I experienced in class. He would show images of slaves on plantations and even allow students to say ignorant comments in class," Fisher stated in an op-ed in his campus newspaper.
In a February 2017 telephone interview with The College Fix, Addison Bates, a student of color at Reed College, said participating in a mandatory freshman literature class focused on great Greco-Roman books was traumatizing for her.
"It was traumatizing for me when other students said that the class wasn't hard for them to do the reading or to write writers," she said. "If I wasn't getting emotional in class I just spaced out. It made me feel isolated and it was traumatizing to feel isolated."
Professor Peterson, who in an appeal to freedom of conscience and freedom of speech infamously opposed legislation requiring the use of preferred pronouns, knows about talk of trauma on college campuses.
But even though student protesters use "trauma" unscientifically and incorrectly, college professors and administrators are afraid to speak the truth about trauma.
"No one really knows how to confront people who are screaming racial oppression," Peterson said. "To confront them at all is to immediately be targeted with epithets of racism, and that this targeting will be highly organized and distressing, and maybe even threatening to your job."
MORE: Class focused on great Greco-Roman books may be changed after students complain it's too white
Like The College Fix on Facebook / Follow us on Twitter