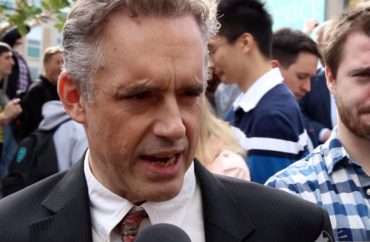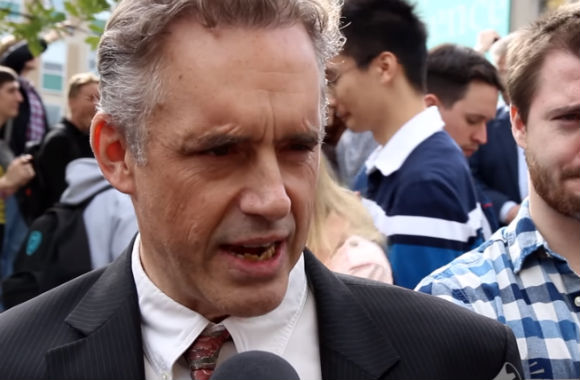 Will Harvard honor its 27-year-old pledge?
A new student group advised by a former Harvard College dean wants to test limits of the Ivy League administration's tolerance.
The Open Campus Initiative is making a splashy debut by hosting University of Toronto Psychology Prof. Jordan Peterson next week, The Harvard Crimson reports.
Peterson has become a pariah in Canada for refusing to use gender-neutral pronouns and warning that a purported civil rights bill would criminalize a person's refusal to use another person's preferred gender pronoun, such as "ze."
MORE: Trans activists attack rally for professor who won't say 'ze'
The group is led by student Conor Healy and advised by Prof. Harry Lewis, who originally led the faculty opposition to Harvard's broad new rules punishing members of male-only clubs.
Sounding like the Uncomfortable Learning student group at Williams College, whose administration blocked its choice of speaker, Healy told the Crimson that the Open Campus Initiative will hold "speaking events that other groups are unwilling to have":
"Some people see it as stirring the pot. I mean, the very fact that people see it that was is part of the reason why we these events are important, because we have fundamental disagreements, I suppose, with a lot of people about what it means to be a student on this campus," Healy said.
MORE: Williams vetoes student group hosting paleoconservative speaker
Healy noted that a 27-year-old faculty resolution endorses the freedom of campus groups to "hold speaking events without interruption," and his group wants to see if the university will honor that commitment.
Opposing students are planning a response, arguing that refusing to use gender-neutral pronouns engenders violence against transgender students and is not protected speech:
"If you substituted any other protected class of people for the trans people [Peterson is] talking about, it would be appalling, and the only reason it's not appaling is because we allow violence against trans people to be normalized," Lily M. Velona '18 said. …

MORE: Black, Democrat student called 'Uncle Tom' for defending free speech

"It normalizes the idea that trans people are less than other humans; it normalizes the idea that we can refuse to acknowledge the personhood, by putting it up for debate, of an incredibly vulnerable group of people." Velona said.
The Open Campus Initiative also plans to invite libertarian socialist scientist Charles Murray to campus. Murray's appearances on college campuses this year have provoked violent mobs, disruptions and polite protests.
MORE: Prof who refuses to say 'ze' coincidentally loses research grant
Like The College Fix on Facebook / Follow us on Twitter
IMAGE: The Rebel/YouTube