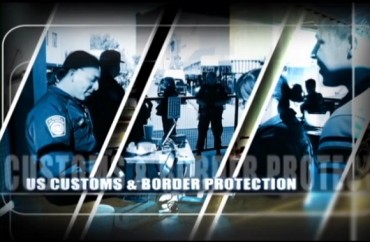 UPDATED
A petition circulating among University of California students calls for UC Irvine officials to remove a U.S. Customs and Border Protection booth from the school's upcoming fall career fair, saying the agency's presence will make the campus unsafe for students in the country illegally.
The Change.org petition targeting the Thursday event has more than 630 signatures so far, and states in part that "having Border Patrol agents on campus is a blatant disregard to undocumented students' safety and well-being."
DEVELOPMENT: Border Patrol backs out of campus career fair after student petition calls agency unsafe and offensive
There are more than 500 students at UC Irvine who identify as undocumented students, according to the petition, which goes on to call the border an "arbitrary boundary line that serves to control migration" and states that the term "illegal immigration" is dehumanizing.
But not only that, the agency's presence on campus would be offensive to "mixed-status families," the petition states. It also alleges transgressions of the U.S. Customs and Border Protection, including "unjust killings" as well as "racial profiling, use of force, and unjust violence."
UC Irvine is the same campus at which, last semester, a group of student government leaders voted to ban the American flag from hanging in an administrative building, calling the flag offensive to some students. That vote was ultimately overruled after public outcry.
Meanwhile, authors of this latest petition recently posted an update, claiming campus career fair organizers refuse to disinvite the federal agency.
"When asked if they valued fair opportunities over the safety of undocumented students (who may experience trauma and discomfort from CBP presence), they essentially said yes," the petitioners state. "Fundamentally, they are not concerned about the safety of undocumented students and believe that we are 'young, mature adults' capable of handling our own mental and physical well-being."
Meanwhile, several students on Twitter shared the petition, calling the invitation of the agency a "disgrace." One user even tweeted at President Obama stating that "students pursuing higher education should not have to face this fear on a U.C. campus."
But not all students support the petition.
The president of UC Irvine's College Republicans, Rob Petrosyan, said in an email to The College Fix that his group disagrees with it.
"I feel that these efforts are an attempt to politicize a jobs fair that is supposed to help college students find much needed work once they graduate," he told The Fix. "Just because some disagree with what they do does not mean they can call for its removal."
"If you don't approve of U.S. Customs, don't apply to work for them, it's that simple," he added. "As for concerns over safety, it's not like the recruiters will actively be seeking to deport students."
An email by The College Fix to UC Irvine media relations officials for comment Tuesday morning was not immediately returned.
DEVELOPMENT: Border Patrol backs out of campus career fair after student petition calls agency unsafe and offensive
Editor's note: Headline amended; sentence corrected to say someone tweeted at President Obama, not Janet Napolitano.
Like The College Fix on Facebook / Follow us on Twitter
IMAGE: Internet screenshot