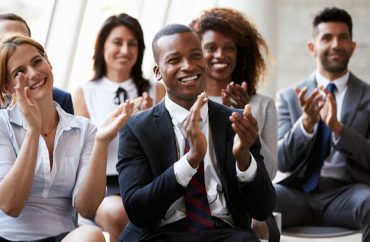 The South Texas College of Law might be kicking itself for not letting student Briscoe Cain organize a debate with the author of a book on the New Black Panther movement.
He's a freshman in the Texas House now, and he's going after schools that silence student speech on specious grounds.
A bill he co-authored would let students sue Texas public colleges and universities in state courts up to a year after their speech is squelched, and "each day a policy violates this law would constitute a separate violation," reports Ashe Schow at Watchdog.org.
Institutions would be liable for litigation if they did not let students and faculty "spontaneously and contemporaneously assemble or distribute written material" without university permission.
Colleges could still enforce time, place and manner restrictions outside if they "serve a significant institutional interest," are content- and viewpoint-neutral and allow "ample alternative means of expression."
The litigation section is worth reading in full:
Not later than the first anniversary of the date that a violation of this section is alleged to have occurred at an institution of higher education, the attorney general or a person whose expressive rights have been violated under this section may bring an action for injunctive relief to compel the institution to comply with this section or to recover compensatory damages, court costs, and reasonable attorney's fees. For purposes of computing the limitation period under this subsection, each day of a continuing violation of this section, including each day that a rule or policy of the institution that violates this section remains in effect, constitutes a separate violation.

In addition … a person whose expressive rights are affected by a rule or policy adopted by an institution of higher education may file suit against the institution for declaratory judgment [i.e., that their expression is legally protected] …
Students currently must file federal litigation if they want to challenge an unconstitutional policy or abridgment of their expressive rights – what's known as a Section 1983 claim.
Young Conservatives of Texas threatened to file such a federal lawsuit last fall because the UT-Austin student government threatened to disband the club for hosting a satirical "affirmative-action bake sale."
Cain told Schow that "it should not be so hard to hold your government accountable" – filing a federal claim – when it violates your civil liberties.
He said he would include provisions from a different bill by Sen. Dawn Buckingham that focuses on disinvitations of speakers when he offers amendments during House debate. According to Schow,
Read the story and the bill.
MORE: UT student government wants to 'disband' Young Conservatives
Like The College Fix on Facebook / Follow us on Twitter
IMAGE: Shutterstock