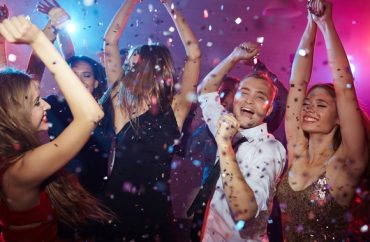 A fraternity at Washington University in St. Louis has issued an apology after a dance its members performed at a charity event apparently "triggered" some audience members by allegedly replicating sexual assault.
Sigma Alpha Epsilon's choreographed dance occurred at a karaoke charity event hosted by campus sorority Kappa Kappa Gamma on March 25. Student Life, the university's student newspaper, reports some attendees felt "triggered by what they saw as simulations of sexual assault" in the dance.
From the article:
The March 25 performance, which included a feigned slap across the face during a sexually charged sequence and a member pushing another to the ground and rolling over him, was choreographed by several senior members in SAE and KKG coaches assigned to the fraternity as part of their philanthropy week.

The performance made some members of the audience uncomfortable, with several attendees reporting feeling triggered by what they saw as simulations of sexual assault.
The president of SAE and a member of the host sorority quickly issued apologies amid the backlash over the dance.
"I am writing to address our performance at Kappa Karaoke yesterday. I would like to extend my most sincere and unqualified apology. We fully understand the gravity of sexual assault and in no way were we intending to make references to assault," SAE President Yano Windmiller wrote to sorority heads at the private university.
KKG's philanthropy chair, Ashlyn Elftmann, offered a "personal apology" over the dance.
Campus Reform reports SAE plans to take further action to make amends:
SAE is apparently taking measures to prevent future triggering incidents, with Windmiller explaining that the group will be working with the Title IX office and sending the dance choreographers to their Standards Board.
Student Life adds Washington University's Women's Panhellenic Association "will review the incident."
"The Women's Panhellenic Association will be working with all sorority chapters to evaluate the culture of philanthropy events," the group's president, Arielle Hamburg, told the campus newspaper.
Read the Student Life article and Campus Reform article.
MORE: Georgia bill that protects due process for students accused of rape is back
Like The College Fix on Facebook / Follow us on Twitter
IMAGE: Shutterstock